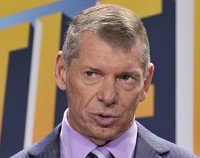 Alright guys, admittedly, we've been in a bit of a creative slump going into WrestleMania. Our stories have the direction of Mr Magoo on roller skates, and that's why I had to let Pankowski go. In addition to not nurturing the ideas of others, his own ideas were forceful and lacked any semblance of continuity. So it's time for a change.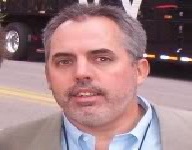 He was mean to me! He said I obsess over bodybuilder and Ken-doll types because I look like a deranged beaver and I try to live vicariously through them!
I know, Kevin, I know. That was mean of him to say. We don't treat the people in the office in any way less than warm and compassionate.
Oh, I forgot, JR called. He wants to know when we need him next.
You tell that Woodsy the Owl-looking yokel to go choke on his ketchup bottle.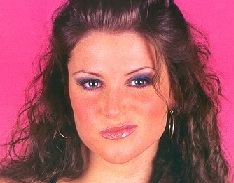 So, uhhh, you were saying about treating each other like family?
Look, let's not get distracted here. We're about to make a very important decision that will impact our creative strategies for a long time to come. We need someone with a knack for writing compelling television, and perhaps add some life to these characters, helping them connect with the audience.
Don't you mean you just want someone to book 3 minute matches around movie trailers, Touts, Rock's promos, Cena's promos, and other self-congratulatory montagy stuff, while doing minimal damage to the credibility of the wrestlers, so that when they lose to Cena, Orton, and Sheamus, it feels like a bigger deal than it actually is?
I feel like I don't even know you anymore.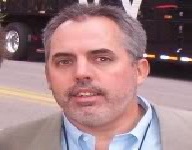 Alright, so what's the plan? We're giving them an audition here?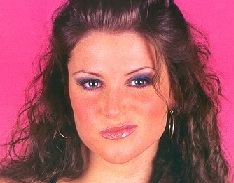 Yes, we have a line of them out there, and they'll come in and give us their best pitch or pitches. If they seem like they have great creative vision, as well as feel like a strong leader, they'll be considered for the job.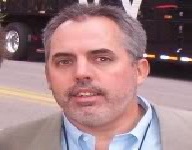 How can we tell if they're a "strong leader" from their creative pitches?
We could ask if they're willing to forcibly snatch Michael Hayes' whiskey away when he's telling inappropriate jokes to Dave Kapoor.
Hey, I like those jokes! Remember the one about the carpet store and the–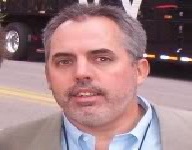 Vince, you said we needed to focus.
Right, right. *pauses, then busts out laughing* "HA HA HA HA, EAST IS *THAT* WAY, TARIQ! YOU'RE DRUNK AGAIN! HA HA" *pounds fists on the table*
(under his breath) Ugh, it's by the grace of God we turned Jinder into a rock star….
Oh, pipe down. It's like I'm going to piss my pants laughing or anything….
CONDENSATION. IT WAS F–KING CONDENSATION.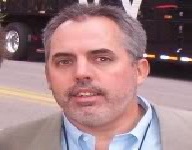 Well, while you two admittedly hulking hunks are having a, pun not intended, pissing match, we're just going to go ahead and bring the first auditioner in, if you don't mind.
Not at all, come on in!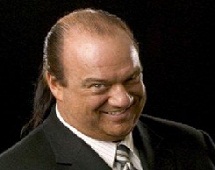 Good afternoon!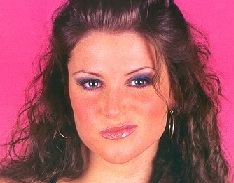 Out of the question. Just….no.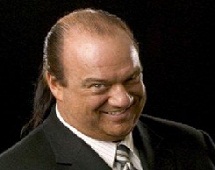 What, you don't want someone to tell you that your ideas suck the big one?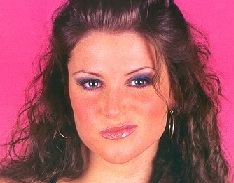 Oh, my ideas suck? What about my idea of turning AJ Lee into the Raw GM as a surprise twist? Did THAT suck?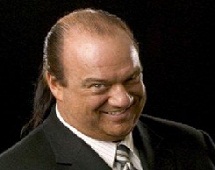 Yes.
Yes.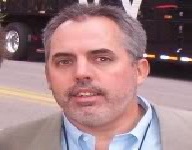 Yep.
'fraid so.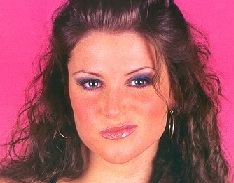 What?! Why didn't anybody tell me they hated the idea?
I won't lie, sweetheart, ever since your mother and I watched Flowers for Algernon years ago, we've had a soft spot for the developmentally disabled. When someone of sub-normal intelligence tries to overcome their hindrances, it inspires me. I root for such people to succeed, because THAT'S a good story.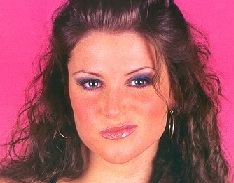 Wait, hang on, are you saying I'm retarded?
*deep breath* No, you're not retarded, just….a tad slow. See, in the 1970s, people experimented with drugs in record numbers, and your mother and I had more money than we knew what to do with, so we gave cocaine a try….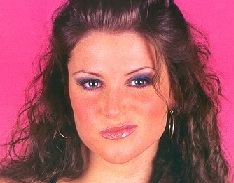 No, I'm NOT slow! I CAN'T be! I contributed so many great ideas! My feud with Dad–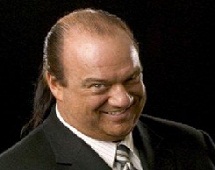 A terrible idea.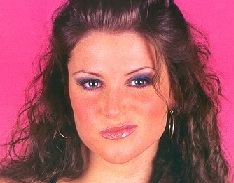 Breaking up the Nexus–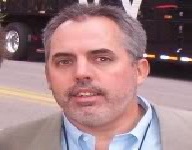 WAY too premature.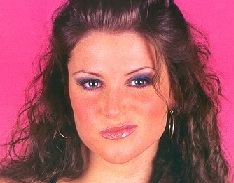 Having terrorists attack The Undertaker–
UGH! Don't remind me!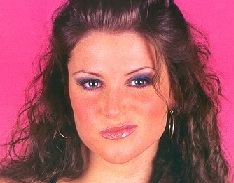 Putting Michael Cole on Raw–
HASHTAG SUICIDAL HOME VIEWERS LOL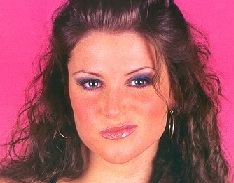 Oh God. Oh my God. MY WHOLE LIFE IS A SHAM! AHHHHHHHHHHH!!!!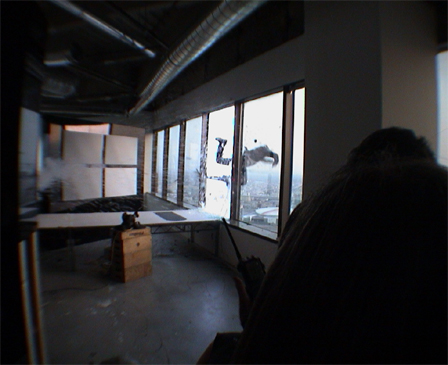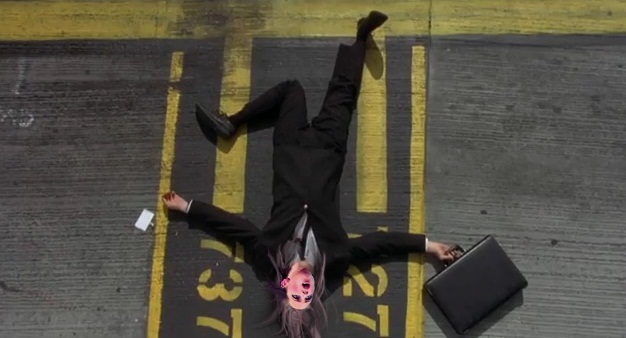 Anyway, Paul, what would you bring to us in a creative capac–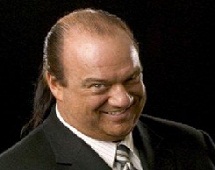 Sir, you're aware that your daughter, and Hunter, your wife, just jumped out of a seventh story window?
Seventh story? Sheesh, I've taken bigger bumps than that.
Oh, I know! And we should probably just call this the "seventh floor." I doubt my wife even knows a 'story' when she sees one.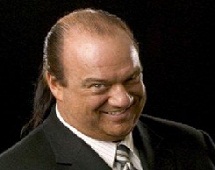 Alright, well anyway…..I feel WWE is a bit stuck in its ways. We're catering the product to families, particularly children, and that's fine. Because I have 15 ideas that will push the envelope, and usher in a new era of WWE programming.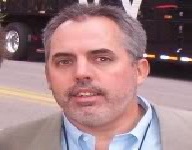 We're not doing anything that involves lesbians, excessive bleeding, swearing, dangerous gimmick matches, or chain-wrestlers that barely come up to my crotch without platforms.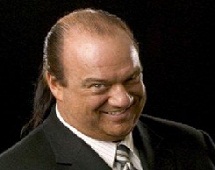 I have 2 ideas that will push the envelope, and usher in a new era of WWE programming.
We're not building the company around Justin Credible.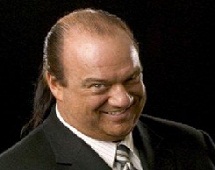 I have 1 idea that will push the envelope, and usher in a new era of WWE programming.
Sounds delightful! What is it?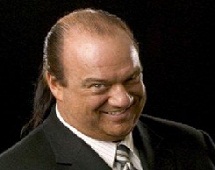 Because I feel that WWE has fallen into a draconian trap of recycled storytelling, it's time to look at the next wave of entertainer: the UFC. When Brock came back a year ago, he brought credibility with him from The Octagon, and that legitimizes WWE in so many ways. My idea is to offer good money to UFC fighters that have personalities, and integrate them into the company.
Well hey, that sounds like it could be worthwhile. Do you have any of these fighters in mind?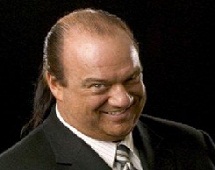 Yes, I brought some head and body shots, just to give you an idea. Among the ones that have cult followings are Chael Sonnen and "Big Country" Roy Nelson, and both know how to cut money promos. Ronda Rousey's catching fire, and has ignited a widespread movement for women's fighting, so she would be a given for the Divas division.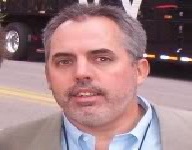 EWWWW! LOOK HOW FAT ROY NELSON IS!!!
He is certainly not buff. I could probably kick his ass.
That Ronda skank has a weird face. I can't imagine her upholding the duties of a great women's wrestler by not wrestling and instead interviewing actual male wrestlers on Saturday Morning Slam.
Hey, tell us about that Sonnen guy. I think I've heard him talk before, he's got the gift of gab, doesn't he?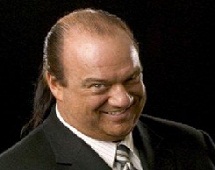 Oh, you bet! He can sell barbecue wings to a woman wearing white silk gloves! He's drawn big money at the box office and on PPV for his fights with Anderson Silva for the Light Heavyweight Title. So effective are–
WOAH NOW! Did you say "Light Heavyweight"?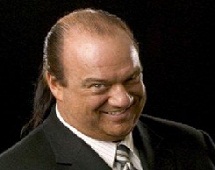 Well, yes, he's about 185 pounds, but that shouldn't diminish–
But nothing! I'm tired of all of these beanpoles with their flippy-dippy cane-uh-mah-rana whatamaneuver maneuvers thinking they're entitled to a WWE contract!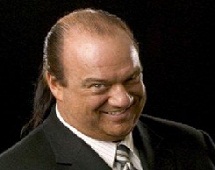 Vince, Chael isn't like that! He's the CM Punk of UFC! He pipe bombs in legit sport!
Yeah, I stopped listening when you said how much he weighs. Look, Paul, this isn't going to work. I'm happy with you as a manager, but as a creative head, your time has come and gone.
TOUT YOUR MEMORIES OF PAUL HEYMAN TO US, AND WE'LL SHOW THE BEST ONES ON THE AIR.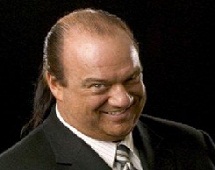 *muttering* This is a dark day. I'm gonna be extra grumpy on Twitter later. Don't even know if shilling HustleBooty temporary tattoos will make it better….
NEXT!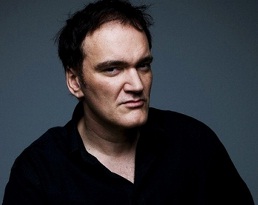 Okay, so like, check this out: we say that Zeb Colter and Jack Swagger are leaders of the Westboro Baptist Church, okay? And they attack Pat Patterson, who protests one of THEIR protests, right? So a group of free-thinking youths, like Punk and Bryan and Ambrose, form this army! They're not gay, but they're militant about gay rights, alright? And they avenge Patterson with a machine gun rampage through the WBC, culminating with Punk killing Swagger, right? Now, the narrative needs my signature touch, so we'll combine elements of this with some spaghetti Westerns that you've never watched–
NEXT!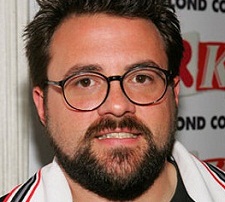 I think what WWE is really missing is good dialogue. You have characters, sure, but you need to make them closer-to-home for your audience. Like we know Daniel Bryan prefers a healthy lifestyle, but why? We could explore that. In fact, why not have him and AJ reconsider their romance? Bryan could admit that his veganism and strict choices in life caused him to lose focus on AJ, and thus he took her granted. AJ would be torn, because she has Dolph in her ear, telling her what choices to make, but she's been harboring this love for Bryan. You know, have these cats have a rebonding moment over their mutual love of The Breakfast Club. Tell me that the audience wouldn't want to see AJ run back to Daniel's arms.
Well hey, we admire your ambition, but that little piss test you took came back black for weed.
Yes, Mr. Smith. I'm afraid you know what means.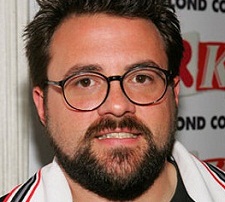 Wow, I'm humbled. I never imagined you'd let me wrestle Alberto Del Rio at WrestleMa–
IT MEANS YOU DON'T GET THE JOB! NEXT!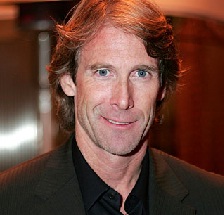 CGI explosions. Lots of them. A fleet of giant robots attack Raw, and we'll have the most annoying pretty boy and most useless female imaginable fight them to save everyone. I've tabbed Brad Maddox for the guy part, but you have about 12 good choices for the chick–
NEXT!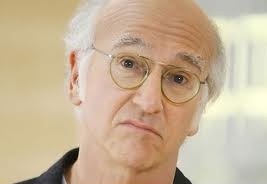 Do you love miscommunication and smart-aleck dialogue? Good. We do an angle where I induct Bruno Sammartino into the Hall of Fame, but since I'm ignorant and know nothing about wrestling, I accidentally call him "a great Latino icon". I spend the entire episode of Raw trying to apologize for my ignorant mistake, but I keep making it worse and worse.
This one's got a chance!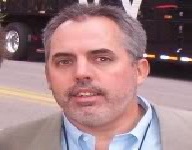 Yeah, I like that he knows nothing about wrestling. I'm drawing a gold star next to his name. It's a blue ink pen, but I'm gonna pretend it's gold.
Mr. David, I think we may be on to something here. What other ideas do you have?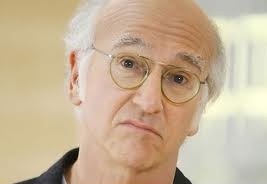 Alright, let's say I accidentally run over one of your champions, maybe Del Rio, and it's the day of a big pay per view that he's on. And I'm trying to explain to you guys that I wasn't in the right mind state because….ummm….
Come on, think of something! This is actually funny.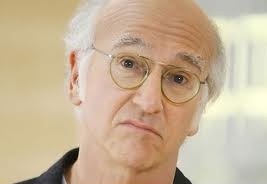 Uhh, we'll say I was leaving Best Buy and they were airing this really awful movie on the display TVs. And me and a couple other patrons were making jokes about how bad it was! And because I was doubled over in laughter while driving, I clip Del Rio's leg outside the arena. But in my haste to explain just how BAD the movie was, I try making the same jokes to everyone backstage to ease the tension and panic, but of course, I just make it worse.
Ha ha, that'd have to be some bad movie!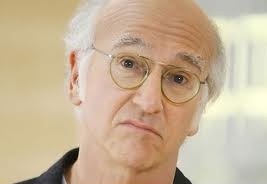 Yeah, I was just in Best Buy today actually, that's where I got the idea from. Have you ever heard of like, Marine 3 or something?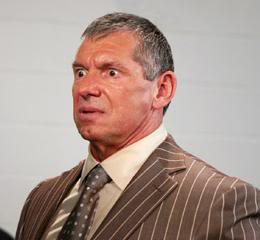 ………….
Kevin, duck and cover…..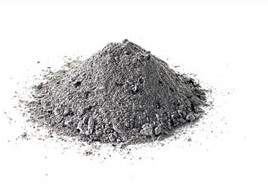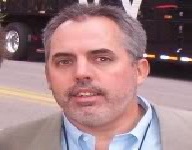 Uh, boss, do you think it's good for our public image for you to incinerate a Jewish man?
That depends, is Linda running for anything this year?
I don't believe so.
Then much like the WWE Network ads, this never happened. NEXT!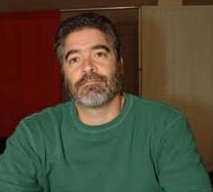 Hiya Vince, Hiya Pawl! Kevin, good to see ya again!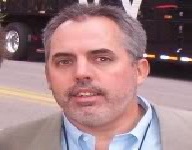 Oh God no…..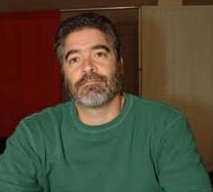 I'M HEAH TO REVA-LUTIONIZE WRESTLING ONCE AGAIN!
Mr. Russo, I don't think it's wise for us to bring you back.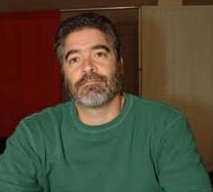 Are you kiddin' me? Pole matches, abortion angles, blood and ref bumps for four minute matches, more swearing than a Tarantino movie! Attitude is back, baby!
I do believe I said you're not wanted here.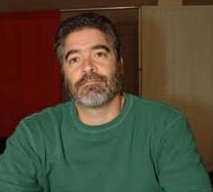 And I'll make sure that fat pig Jim Ross is never seen on Raw again!
You have redeemed yourself in a way that excites my groin. Continue.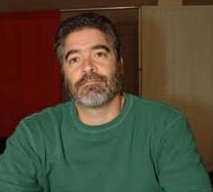 We keep Jim Ross away, and we make sure that Michael Cole never vacates that chair at ringside! Some call it spiteful, but the idea of Cole calling the action over Jim "BAH GAWD BAH GAWD BAH GAWD" Ross brings me great personal joy.
LOL HASHTAG SUCK IT JR. Word up, Vinnie Ru: I'm ALREADY the main commentator on Raw! I spend 3 hours hyping social media ventures and putting over WWE's movies with a straight face, while laughing at Jerry Lawler's tired one liners with a laugh that's faker than Tamina's reconstructive surgery! And I'm EXTRA OBNOXIOUS when I do it! They even pushed me as a heel for over 2 years!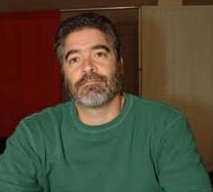 ….they…..they did?
YUP! AND NOBODY LIKED IT EXCEPT VINCE, BECAUSE IT WAS ALL DONE TO SPITE JR! BECAUSE HE MISTREATS JR WORSE THAN YOU EVER COULD! LMAO, I'M GONNA BATHE IN BARBECUE SAUCE AND TEXT A PHOTO OF MY CHIPOTLE SCHLONG TO JIM ROSS. PUT IT ON A WHOLE WHEAT BUN, YOU FAT SCHLUB LOL.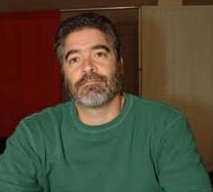 …..I…..what…..what happened to this place? Has it gotten THIS bad? I just wanted to write hacky television! I didn't want to make the audience endure an endless barrage of thinly-veiled commercials through an obnoxious announce crew! I mean, if I don't have the freedom to stage a crucifixion of a wrestler, followed by the forced black wedding of the boss' daughter, then I'm not sure that's a world I want to live in! I….I think I'm just gonna go home.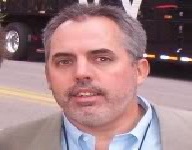 I think that's everyone, Vince.
Dammit! We wasted a whole afternoon, and we've got nothing to show for it! All of those interviews for nothing!
So what do we do now? Who's going to lead creative, especially through WrestleMania?
*No Holds Barred theme plays*
*answers cell* This better be important.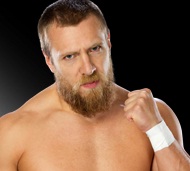 Uhh, Vince, I'm not sure how to explain this, but Kane and I just pulled up, and umm, he noticed your daughter was ice cold, so now he's having sex with her in broad daylight…..
WHAT?!?!?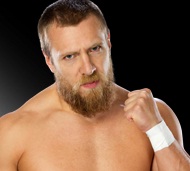 Yeah, umm, I didn't wanna say anything, but Kane's going at her pretty hard in spite of the seagulls picking at her. It's like he's in some kind of zone, talking about pom-poms and….
THAT'S A BRILLIANT IDEA! YOU'RE HIRED!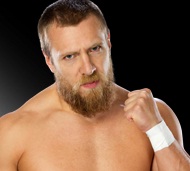 Wait, what?