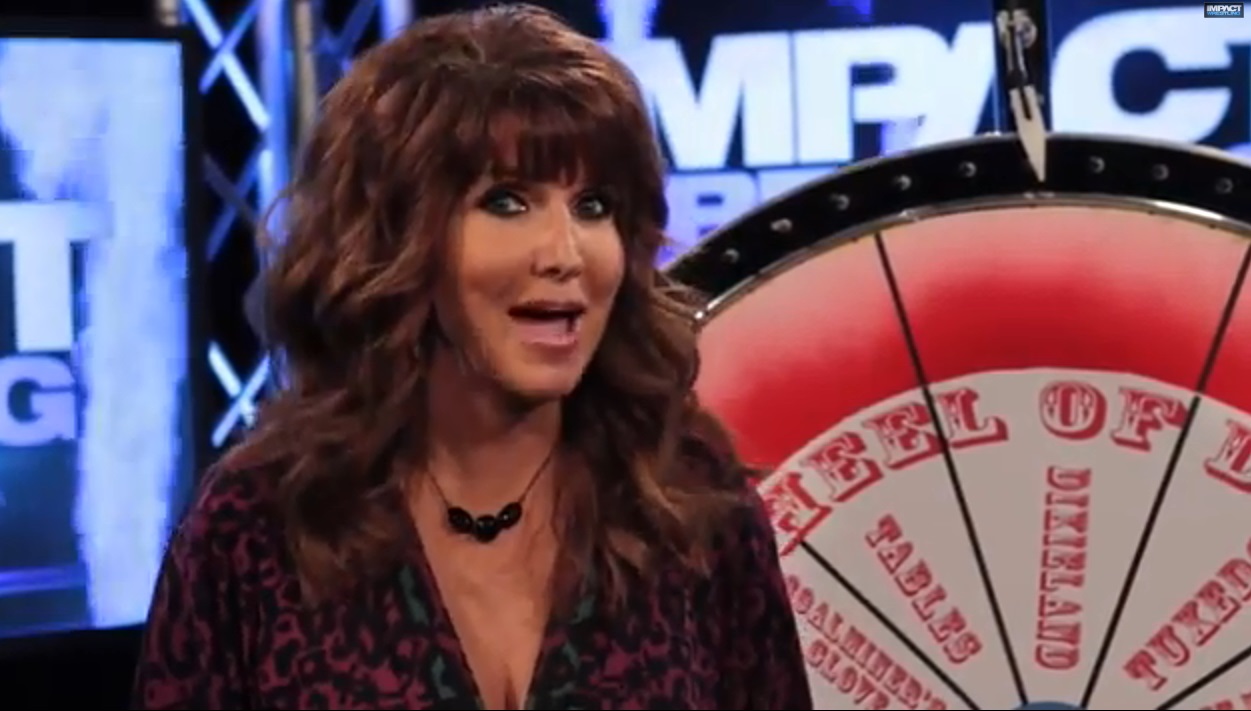 Orlando, FL – Spurred by success of the Wheel of Dixie, TNA has decided to use more traditional carnival games during episodes of Impact.
During a press conference at Universal Studio's Soundstage 10 Annex Room B, TNA President Dixie Carter explained the company's amusement game expansion. "Whether it's used to decide what kind of tournament match Samoa Joe will have with Magnus or who to fire this week, everyone just loves the Wheel of Dixie. It's proven so successful, in fact, that we here at TNA have decided to spend a large amount of money to bring in other carnival games to help make decisions."
Flanking Carter was current TNA Television title holder Abyss, current X Division champion Chris Sabin, and current makeup-face Velvet Sky. The three nodded in approval as Carter went down the list of games.
"We're going to have a raffle ticket drum to determine the number one contender, 'Feast or Fired' competition will be decided by that game where you fire a water-gun at a clown's mouth, and the Duck Pond game will decide if the Knockouts will have a Last Rites match or a Bra and Panties Pillow Fight Musical Chairs competition."
"Yay duckies!" exclaimed Abyss, clapping excitedly.
"We're going to give our fans exactly what they want," said Sabin, clutching a giant teddy bear he won at Frog Launcher.
"If all goes well, we hope to add a few more games like 'Whac-A-Taz' a Lei'D Tapa kissing booth, and a 'Guess What Jeff Hardy Is On' game," said a beaming Carter.