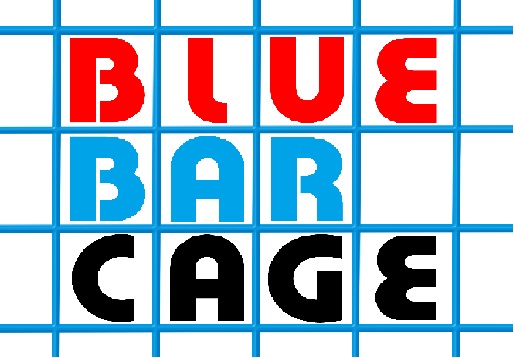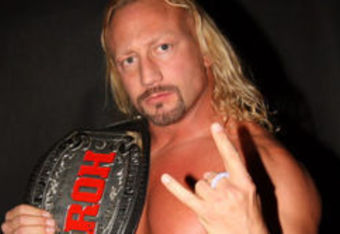 The End of the F'N Show
by Justin Henry
By the time this article is posted, Jerry Lynn will have wrestled the last match of his long and illustrious career.
The only man to have held gold in WWE, TNA, ECW, and Ring of Honor is walking away from the ring, three months shy of his fiftieth birthday. His last match took place in his hometown of Minneapolis, precisely twenty-five years to the day after the first match of his career (March 23, 1988).
There will be those jaded by WWE's larger-than-life theatrics and presentation that will say that Lynn was one of the most underrated performers of all time, and not many will bristle at the suggestion. On the contrary, I feel "The New F'N Show" overachieved.
A 5'9″ kid who once looked more like a video store clerk than a champion wrestler carved out his own place in the sport, debuting at a time when one's push was proportionate to his biceps, traps, and height. Given his abilities, and the time frame, Lynn could have easily played out the string as a preliminary talent, bumping off the big names on Saturday afternoon programs.
It took years for Lynn to become an overnight success. It wasn't until his mid-thirties that he got his breakthrough run in ECW, routinely having the best matches of the night with Lance Storm, Yoshihiro Tajiri, and often-linked-to rival Rob Van Dam.
TNA didn't start up until Lynn was 39, but his age and mileage didn't stop him going move-for-move with AJ Styles and Low Ki (15 and 16 years younger than Lynn, respectively) in the X-Division's infancy.
Lynn was also just shy of his forty-sixth birthday when he unseated Nigel McGuinness to become Ring of Honor World Champion in 2009, ending the Brit's 545-day reign as titleholder.
Despite the fact that Lynn was wrestling when most of his in-their-prime contemporaries were finger-painting in pre-school, nobody questioned his right to reign atop a promotion known for its slick, fast-paced, world-class wrestling.
In addition to all of these noteworthy achievements that span a career that's like no other, Lynn can also be credited for WrestleCrap's "Count of 10" section.
Wait, what?
Turns out, because of the subconscious nature of his inspiration, I didn't even realize it either. But rest assured that this very website's weekly interview with a wrestling personality was inspired by a man who once war-painted his face and body using Steve Corino's blood.
In June 2012, a local NWA wrestling promoter in southern New Jersey had read a magazine-length article I'd written about the maiden show of wrestler/friend Joe Gacy's "Side Show Pro Wrestling", and asked if I would do a piece on his July 14 show in nearby Franklinville.
Unsure of what angle I wanted to cover, I asked if there were any notable talents booked, and he said Lynn would be there to challenge the local champion and hold a seminar for indy talents with the intention of fine-tuning their skills.
Intrigued, and knowing that Lynn had announced his intention to retire, I asked him if he would agree to be interviewed, thinking it was a long shot. After all, he'd be flying in from Minnesota, essentially pulling double-duty with the seminar and the match; he'd have no time for bush-league questions from some sarcastic hack who was lucky to have time off from his menial job that Saturday.
Well lo and behold, a couple days later, the promoter had informed me that Lynn was down with it.
After checking to make sure the AA batteries in my tape recorder were good, I promptly whacked myself about the face with it to make sure this was really happening.
Sure enough, I arrived at the arena (read: skating rink which had KING OF THE MONSTERS in the arcade area) early that afternoon, and introduced myself to the eager talents milling about. All of us were waiting on the arrival of a man who has seen things we'll never see, done things we'll never do, and has toured the globe countless times, entertaining and captivating thousands upon thousands of fans.
Lynn arrived minutes later in a red minivan driven by a middle-aged woman. He waved at us with a cheesy, delirious smile, as if he was Dexter Poindexter approaching the varsity football team.
The man who'd beaten respect into a wet-behind-the-ears AJ Styles was as big a dork as Lewis Skolnick, but most of us were too awed by his presence to care. It was Jerry Lynn, man!
This wrestling icon acted like one of us. No pretenses of "I'm better than you" or anything of the sort, but instead, he mixed and mingled with the crowd.
He proved to be a good fit when he played ping pong with us.
That's right. While members of the crew assembled the late arriving ring, Lynn (looking casual and normal, like he could be one of our Dads, if one of our Dads had Chad Kroeger's hair), myself, and a handful of workers (including Lance Anoa'i, the son of Samu) went to the mini-arcade and engaged in some paddle-whacking over a bunch of laughs.
When it came my time to go mano-a-mano with the wrestling vet, a stupid thought washed over me: "What if I recklessly hit the ball too hard and put his eye out? How will I live with myself afterward?"
But once we got going, making Balls of Fury jokes and laughing like kids listening to their first Jerky Boys tape, any sense of awe or caution was gone. Until one of us left the arena (skating rink) that night, we were buds just having stupid fun.
Lynn reinforced his outlook when the afternoon seminar finally began, as he urged the wrestlers (some who traveled from as far away as South Carolina and Tennessee) not to have an ego about what they do, because what is wrestling really, other than guys in their underwear play-fighting?
Remember that statement the next time some faceless schlub on a message board tells you about the fine line between a four star match and a four-and-a-quarter star match.
In between him describing his pet peeves of the common mistakes that wrestlers make (which he freely admitted to have done himself many, MANY times), Jerry related a number of amiable anecdotes about his years in the business, saying at one point that he hadn't made the millions of dollars that he'd hoped to, but wouldn't have traded the experiences he had for it.
And I believe him, one hundred percent.
Ultimately, Lynn wouldn't wrestle that night due to a hip injury sustained the previous week, so local champion Damian Wayne would take on a surprise opponent, Marty Jannetty, with Lynn as the outside enforcer. I decided long before the show to wait until after his performance that night to get my interview time with him.
It was an interview that, for a split second, I thought wouldn't happen.
When Lynn arrived earlier in this story, he gave me a friendly nod after he settled into his chair. I nodded back and explained I was the one who'd be doing the interview.
Lynn, still smiling but with a hint of confusion, cocked his head and asked, "Interview?"
You know those moments where you can feel yourself slowly melt away like a scented candle? Here I am, standing next to someone you can easily term a star, thinking he'd agreed to be interviewed, but instead was eyeballing me with a polite bewilderment, like I'd just explained that I sometimes enjoy making snuff films.
It's possible that the promoter never really asked him. It's possible that, given he's a busy man, he'd just forgotten the menial thing he'd agreed to do after several weeks had elapsed.
After I sputtered out a couple words about what I'd been informed of, he smiled and nodded, cheerfully saying, "Absolutely! I'll give you whatever you need."
After 10:30 that night, while the ring was being disassembled, it was Jerry who sought me out, not the other way around. I looked up to hear him say, "Hey man, I'm ready if you are."
Lynn gave me ten uninterrupted minutes to ask questions to fill out the body of the article, and he was as affable and friendly and helpful as he'd been the previous ten hours, not just to me, but to everyone he came in contact with.
I went home that night thinking I'd been bailed out of a tough spot by the Jerry Lynn Charm Express, when really, he doesn't own the corner on polite wrestlers.
Months later, I got to hang out with Blue Meanie and Stevie Richards at a local event, and they treated my friend Brett Clendaniel (of WrestleChat.net) and me like old chums. Both them I would later interview for Count of 10.
I had no such apprehension about approaching either card-carrying member of the Blue World Order. After my day with Jerry Lynn, I treated them with the same good-natured respect, and they reciprocated.
Count of 10 was launched because of my now-deeply-entrenched belief that wrestlers are as approachable as you and me. We just have different occupations, that's all. They may not all play ping pong with you at a skating rink, but the vast majority that I've talked to, as long as you don't catch them on a bad day, are good neighbors and good sports.
And to end this with an appropriate anecdote, one of the people I spoke to at that show last summer was NWA executive Fred Richards, who said to me, "Jerry always remembers that the crowd came to see him, and that's why he gives it his all. The business is losing one of the true greats."
As a fan, and as a ping-pong opponent, thanks for the memories, Jerry.