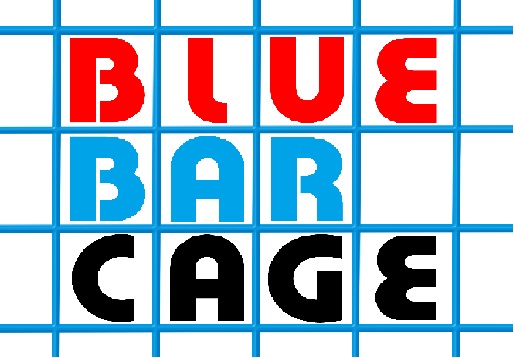 The Two Faces of WrestleMania XII
by Justin Henry
The five-star John Cena-CM Punk mega-epic may have been only four stars, had it not taken place in the pressure cooker of Dallas, TX. There's just something about Dallas that puts the city up there with New York, Chicago, and Toronto as North America's loudest, most responsive wrestling crowds. Perhaps it's just that they need something feasible to believe in, given that Jerry Jones' stranglehold on the Cowboys will produce another Super Bowl title just as soon as Al Davis shambles out of his grave and wins another for the Raiders.
But a hot crowd, it is an augmenter like no other; an aphrodisiac that seduces bolder performances from wrestlers up and down the card. Wrestlers essentially are dancers without music; the roar of the fans turns them into Baryshnikov; his pirouette is their hot tag.
What Dallas is to volume, a number of other locales are to reticence. Off the top of my head, I can think of no quieter big city for WWE events than Anaheim, California. I'm sure some fellow residents of Mickey and Donald can point to their experiences at wrestling events in Disney territory and recall being part of an excitable mob, but I can point at a couple of WrestleManias where the crowd wasn't exactly a mosh pit of freneticism.
In the case of WrestleMania XII, on March 31, 1996, the pall was rather appropriate. While not by design, the juxtaposition of the trumpeted "New Generation" campaign, with what was presented, was enough to leave folks scratching their heads.
Six matches were served up in Anaheim for a worldwide audience, with a sixty-plus minute main course in the form of Shawn Michaels and Bret Hart for the WWE Championship. Vince McMahon was banking on the thirty-year-old "Heartbreak Kid" standing proud and tall after a grueling hour-long struggle, to be the leader of that "New Generation." That fact was evidenced the previous night, by Michaels winning the Slammy Award for, apropos enough, "Leader of the New Generation."
While "has-beens" like Hulk Hogan and Macho Man Randy Savage were institutions in WCW's main event scene (feuding with a man older than them in Ric Flair), McMahon was determined to have his champion prove to be nimble, durable, and superior in stamina and drive. He also knew Hart could both go shot-for-shot with the relative youngster, and put him over clean as a whistle in the final act.
He needed Michaels to stand out, to be the undisputed king of WWE's rusting scrap heap; especially because the shiniest hunks of steel in that heap were being collected by a wise hoarder named Eric Bischoff.
Before summer, McMahon knew he'd be parting ways with both Razor Ramon and Diesel, two credible big men that helped fill out the body of his programs for several years. Although they were both nearing age 40, they were fresher faces than the peanut gallery in Atlanta.
Of course, McMahon couldn't have fathomed just how effective they would be in WCW's employ, wearing black-and-white t-shirts while running amok, both on-camera and off.
Vince found himself in another pickle as he faced the real possibility that Hart would be leaving as well. After WrestleMania, "The Hitman" would take a sabbatical to seek acting work, as well as rest his own weary body. At age 38, the WWE's most reliable main eventer of the last four years would be sitting at home, putting even more pressure on Michaels to not drop the ball.
And Michaels was going to have to ultimately do it without Ramon and Diesel, half of his closest friendbase.
Could HBK stand tall as McMahon's greatest weapon against the likes of Hogan and Savage, two men that McMahon built to absurd heights and eventually watched flock to WCW?
With Bischoff programming Monday Nitro opposite his previously unopposed Raw (unopposed by another wrestling product, anyway), McMahon was feeling the heat. This was the same company, more or less, that he'd embarrassed on PPV in the late 1980s. He bullied cable providers into showing Survivor Series 1987 over WCW/NWA's first pay effort of Starrcade. He followed that sucker-punch up by giving away a free Royal Rumble in 1988 against the anemic Bunkhouse Stampede.
His TV product, for years, was more state-of-the-art than WCW, which looked like a Southern-fried 'rasslin' show'. It was McMahon's company that dominated the coveted children's market with toys and other gimmicks.
And now WCW was cutting in, thanks to mimicking Vince two-fold: a Monday night show that revolutionized TV wrestling, and by using many of the same stars McMahon had once employed, plus Sting and a host of internationally seasoned cruiserweights.
With ratings neck and neck, McMahon couldn't just rely on Shawn to be heralded as the hero. He also needed to tear down the competition, and convince fans that, while his own product wasn't exactly great (not that he'd say so directly), the yokels on the other channel weren't either.
In the months leading up to WrestleMania, McMahon produced and aired the now-infamous "Billionaire Ted" skits. In them, he lampooned Hogan and Savage with dinner-theater actors that would lament their inability to perform the show-stopping moves of today's WWE stars. Also, he mocked Mean Gene Okerlund ("Scheme Gene") by portraying him as a sham whose WCW Hotline (which revealed insider info that might displease his old boss) was nothing more than quackery.
I could go on about how McMahon slandered Ted Turner, and even went as far as to mock Turner's father's suicide in the bits, but the focus is on Hogan and Savage, and their existence beyond their alleged expiration date.
The payoff to these sketches (which had stopped airing on USA at the behest of the network prez) was "The Huckster" and "The Nacho Man" dying in a match held during WrestleMania's pre-show, due to being too old to compete. Referee Billionaire Ted perished in the frenzy as well.
Because the WWE, boy howdy, are the NEW GENERATION. Don't watch WCW, my friends, as they're the "senior circuit". The New Generation, headed by Shawn Michaels, is where it's at!
Except, no.
A scouring of WrestleMania XII's card, held before that largely comatose Anaheim crowd, finds that there are indeed some worthy representatives of a forward-era. Along with Michaels, the likes The Undertaker and Stone Cold Steve Austin would achieve victories, while the controversial Goldust was disrobed in a memorable, if not stomach-pleasing, moment.
Mixed in with the "Class of 1996" were remnants of eras past. While Hart and Davey Boy Smith could still perform at a high level, WWE's "New Generation" featured Jake "The Snake" Roberts, 40 years old, weathered beyond his time, and over 3 years removed from his last major run.
The night also saw the return of the notoriously flaky Ultimate Warrior, who reigned in an era that the supposedly washed-up Hogan and Savage prevailed in. Sure, Warrior was younger, but it's pretty desperate move to bring in a talent not seen since 1992 in order to try and turn the tide against WCW.
Throughout the night, other 1980s WWE talents appeared. Mr Fuji was still waving a flag for Yokozuna. Ted Dibiase was managing Austin. Mr. Perfect handled a backstage interview with the still-cool, and still-departing, Diesel.
But the creme de la crud, the height of WWE's contradiction, was Rowdy Roddy Piper, 41 with a replaced hip, engaging in a violent, then cartoonish, culminating-in-outlandish street fight with Goldust, which was spread over various segments, and featured a car chase (with footage of the OJ Simpson 1994 chase inserted as a gag).
Piper and Warrior won their matches over two men in their twenties, Goldust (Intercontinental Champion) and Hunter Hearst Helmsley.
Meanwhile, Hogan and Savage are too old to be of any worth, so you probably shouldn't watch TNT on Monday nights.
While McMahon would later hit on a winning formula with incoming talents (Mick Foley, The Rock, Sable, et al) mixed with his casting away of his done-to-death TV taping style, the man who would be king struggled to handle his last major threat early on, and at first, even seemed unsure how to do so.
On the Monday Night Wars DVD released in 2004, McMahon made a laughable statement that went, "My philosophy is always: help yourself, not hurt the other guy." When you get past the inherent contradiction of that statement and his killing of the territories, you realize he's saying that in regards to WCW making good with Hogan and Savage, while snatching up The Outsiders when he had the chance. Not to mention Lex Luger months earlier, and Bischoff's giving away of Raw's taped results.
And how did McMahon respond? He tried to hurt the other guy (Billionaire Ted, challenging the AOL Time-Warner merger), while helping himself to many out-of-touch ideas, all while desperately hoping his one hero in Bret Hart could make another hero out of Shawn Michaels.
World Wrestling Entertainment was dragged kicking and screaming out of the past, ultimately for the benefit of them and their patient fans. But even as their glorious run faded, at least their proclivity for double standards still entertains us to this day.