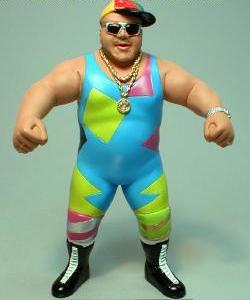 In the early 90's Galoob produced a line of WCW figures. 
This is the unreleased prototype P.N News figure, complete with pendant chain!
Wait… They didn't release him?!
No baby, no baby, no!
I for one an deeply saddened that members of The P.N News Posse were never able to buy a figure of the greatest rapper in WCW history.
Yo, I'm P.N News
You can believe the hype…
That this is one radical
prototype!