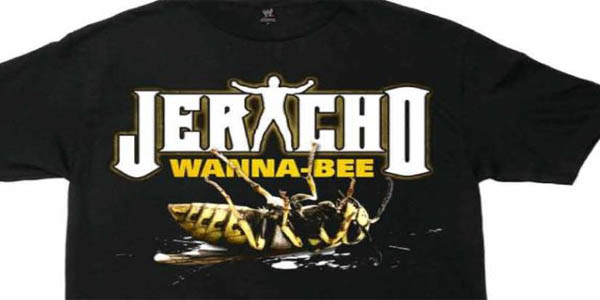 Today we have the Chris Jericho "Wanna-Bee" shirt.
It has a dead  bee on it (because Chris apparently hates "Jumpin" Jim Brunzell and B. Brian Blair for some reason).
So he added an extra "e" to "Wannabe" and put a picture of a dead be on the shirt, because…
Uh…
Take it away, Spice Girls!