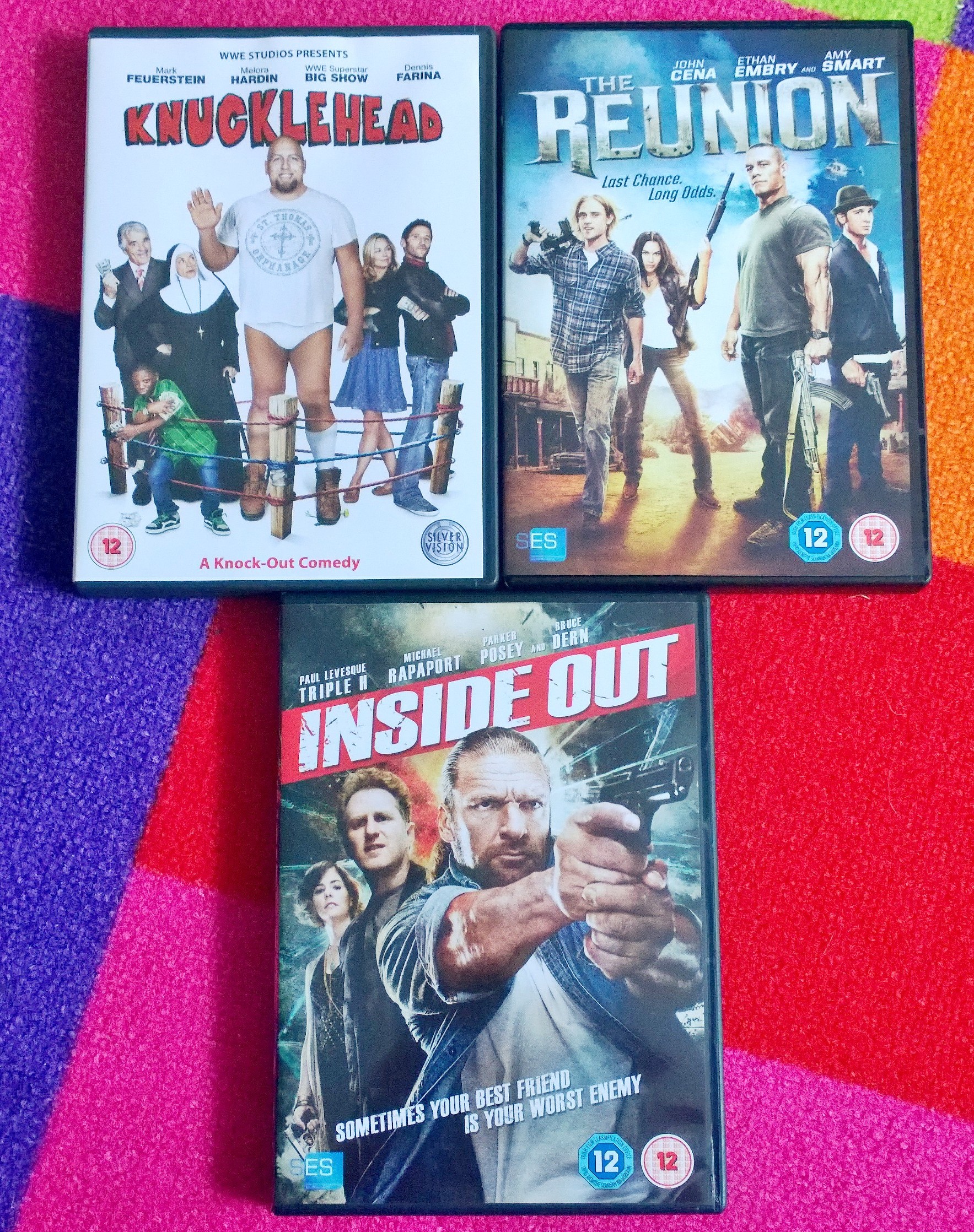 Crapper James Morris writes:
I love wrestling. I love bad movies. My Other half loves pound stores. Our local Poundland was knocking these out at 2 for £1 ($1.70 – I picked up an ancient xbox game as the 4th item). Made my other half watch bits of them. She now believes I've been overcharged by at least £1.50 (she liked the game).
So instead of making your girlfriend happy, you decided to buy some crappy wrestling movies?
Dude… You should've bought a couple of romantic comedies so you two could watch them together!
But I do admire your dedication to crappy wrestling movies.