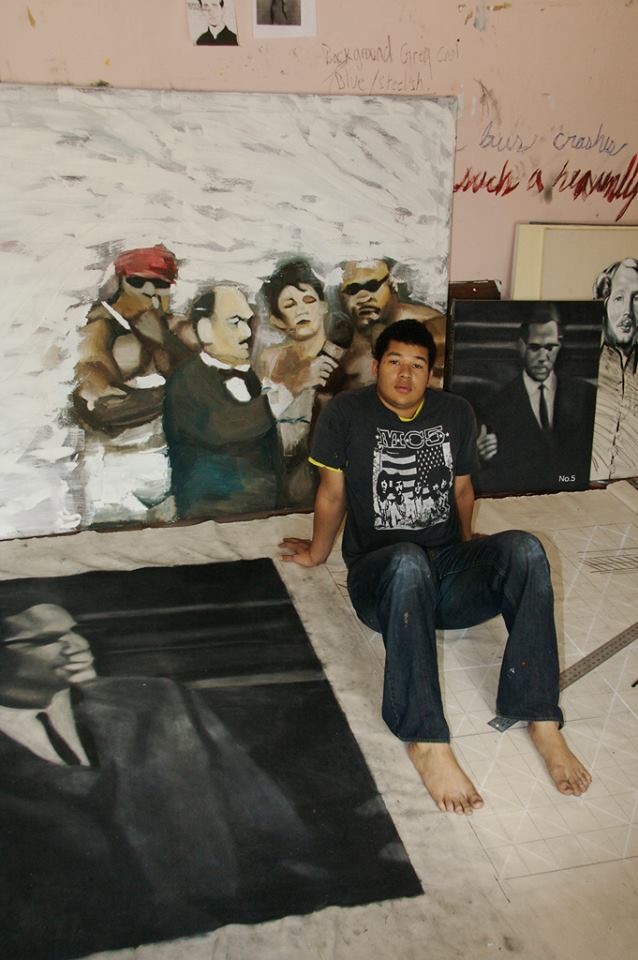 Crapper Douglas Corti writes:
An artist was showing off some of his Malcolm X paintings on his facebook. However, take a look over his shoulder at something else more of interest to wrestlecrappers.

Left to right, it is the entire cast of the "Hulk Hogan, we;re com in for you nigga" moment. So, L-R, Stevie Ray, Gene, Sherri, Booker T.
I love it! A classic WCW moment to be sure, immortalized in the Botchamania opening!