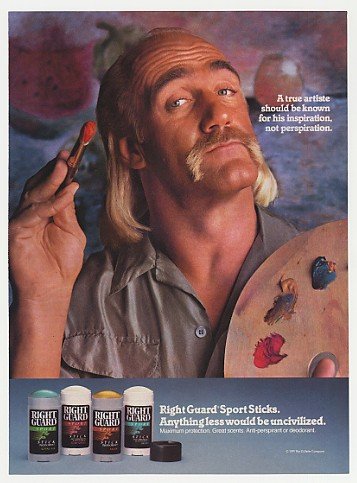 We've covered Hulk's Right Guard commercial before but now you can own this print ad for the deodorant that probably ran in WWF Magazines in 1992.
The Amazon listing says it's a "Unique Gift".
Indeed it is!
Why not buy it for yourself or a fellow wrestling fan and help support WrestleCrap in the process?
You could even frame it and hang it on the wall. Anything less would be uncivilized!
You've got to hand it to the ad agency who came up with this print ad and the commercial- 20 years later, the ad and the slogan are still something many of us remember.