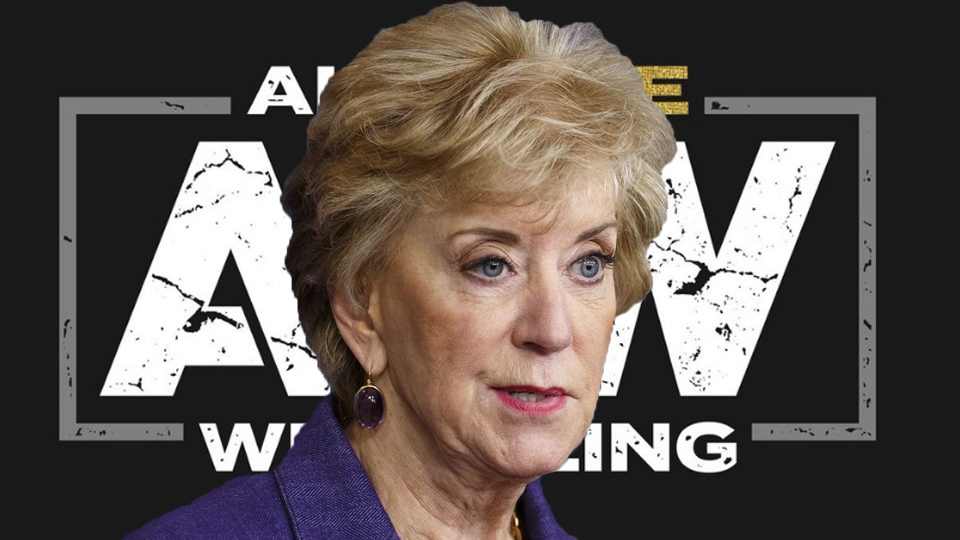 Orlando, FL – In a move that shocked both the political and the wrestling world, Linda McMahon has resigned from her position in President Trump's Administration and has joined the upstart All Elite Wrestling company.
McMahon, who had been serving as the Small Business Administrator, announced Friday that she would be leaving Trump's Cabinet. She was seen as a steady and calming force in a tumultuous Administration that has seen numerous scandals and departures.
"Mrs. McMahon will be greatly missed," said SBA Acting Deputy Associate Administrator Terry Sutherland. "Every Friday she would let us wear jeans to work and one time even bought us pizza. What a super lady. We're all shocked that she's leaving so suddenly."
The shocks did not end there as McMahon, whom many expected would return to the WWE, joined the competitors as AEW.
"We're still working on the exact details, but we plan to have Linda as both an on-air and backstage talent," said AEW leader Cody Rhodes in a press conference. "She's absolute dynamite on the screen and we plan to use her small business experience to help with the day-to-day operations," said Rhodes, stifling a laugh. "I'm thinking Linda can be a general manager-type or maybe even a manager for The Young Bucks. Really bring them to the next level of excitement!"
"I am thrilled to be working with All Elite Wrestling," said a stone-faced McMahon. "I heartily endorse this event or product."
Rhodes also announced that Linda McMahon will be appearing at Starrcast this May in Las Vegas. Tickets for her Meet & Greet sold out 15 minutes later.
Wrestling Observer Live's Dave Meltzer reported that McMahon turned down an offer to return to WWE that included a seven-figure contract, a Women's Tag Team title run, and an eventual induction in to the Hall Of Fame.
Meltzer also reported that her husband and WWE CEO Vince McMahon has drawn a line down the middle of the couple's mansion ala "I Love Lucy".