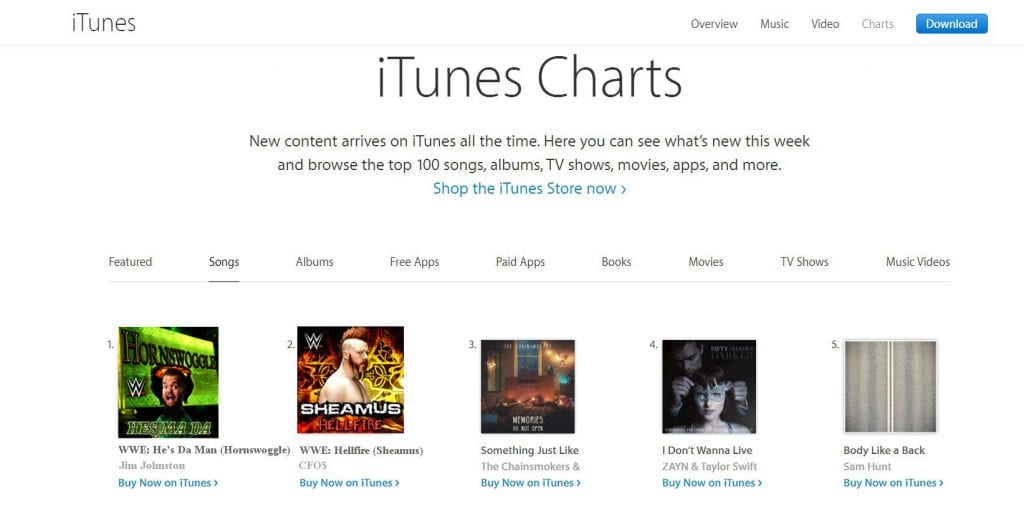 Boston, MA – Sales of several WWE wrestler themes saw significant increases on St. Patrick's Day. Both Hornswoggle and Sheamus's theme songs reached number one and two, respectively, on iTunes' Songs chart.
"We always see a boost in sales around various holidays, but this St. Patrick's Day was far and away our best holiday ever, sales-wise," said Senior Vice President of sales Barry McMullin. "Hornswoggle, Sheamus, Finn Balor, and Becky Lynch, all saw huge bumps in purchases on iTunes, Amazon, Napster, and Rhapsody. Even Shane O'Mac's 'Here Comes The Money' did well. I guess people want to get into the spirit of the holiday any way they can."
"Bllllllaaarggghhh!" said 21 year-old Austin Losada, who downloaded both Sheamus theme songs before throwing up an alarming amount of green beer.
"God bless amateur drinkers that have no impulse control when buying things on the internet!" said WWE CEO Vince McMahon. "They really are our bread and butter. How do you think we got rid of all those creepy Naomi ponytail hats?"
Seeing an opportunity, WWE quickly pushed out past theme songs that would entice St. Patrick's Day revelers into making more purchases. Themes from past Superstars like Finlay and Velvet McIntyre quickly made their way on to various music platforms during the holiday.
"We even put out a Pat O'Connor theme song. It's just silence for two and a half minutes. Last I checked, there were over a thousand downloads. The best part is that he was from New Zealand!" said WWE composter Jim Johnston. "Next year, we'll do the same thing with Danno O'Mahoney."
"Erin go bragh? More like McMahon go 'ca-ching!'" said Vince McMahon while hugging a pot of gold sitting on his desk. "I can't wait to churn out some patriotic crap for the 4th of July. Stars And Stripes theme song, here we come!"