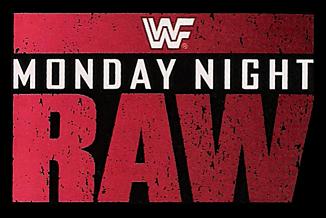 Tonight's the 20th anniversary celebration of WWE Monday Night Raw and, wow, what a coincidence: it's also the first ever night of live Raw coverage by the staff at WrestleCrap.com!
Join in all the festivities as the gang at WrestleCrap offers their real-time take on the proceedings, in one of two places (or both, you multi-tasker):
* Follow Justin Henry on Twitter as he live-tweets his observations through the night. WARNING: those averse to self-entitled sarcasm and mockery, don't click that link.
* Join the WrestleCrap gang on Facebook to enjoy the show with fellow site readers.