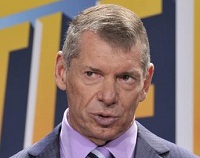 Alright, so we know we're going with Mick as the headliner for the Hall of Fame. All we need now are five or six more people that aren't on bad terms with us, disqualified because their spouse is bitter at us for how they died on the job, or committed a crime heinous enough that FOXNews and CNN are going to be up my ass about it. Do we get what I'm looking for here?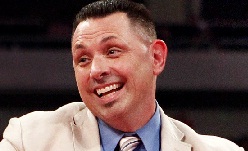 We're looking for superstars that can trend WORLDWIDE, right?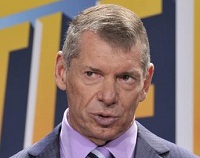 Tone down the bluster, Michael; we're not on TV, dammit.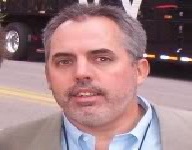 But Michael has a point. I don't wanna hear any stupid old timer names like Bruiser Brody or Don Leo Jonathan or Ivan Koloff, okay? We need names that the Twitter generation will be like, "OMG" and actually have memories of!
And the Twitter generation won't remember Brody's wild pier-sixers? He did wrestle Undertaker when the Dead Man was a youngster, you know.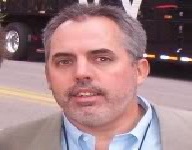 Are you kidding me, Brody's a freak! He looks like a homeless caveman that should be locked in an institution! His muscles don't pop, and women don't wanna screw em! THAT'S what a star is supposed to be!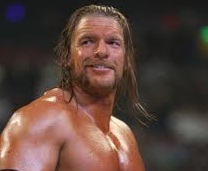 My muscles pop.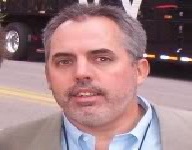 And that's why you're a star, bossman. By the way, I had the production staff reprimanded for not dubbing in those "YOU TAPPED OUT" chants on the SummerSlam DVD. Fans who appreciate stars would NEVER do that."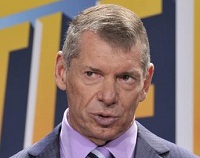 C'mon guys, focus. I have to call Bonnie Hammer in an hour and explain why Smackdown merely tripled the rating of Mongolian Death Worm on SyFy instead of sextepling it. Who do we have in mind?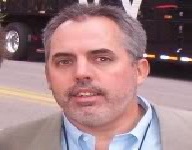 I suggest Tom Brady.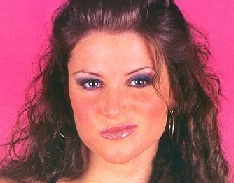 Tom Brady has NEVER been associated with WWE.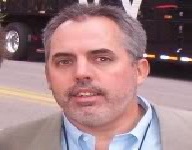 No, but he was trending on Twitter all through Sunday night!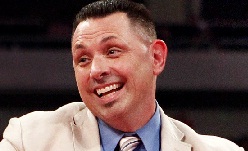 As someone who never exits out of Twitter, I can confirm the truth to this.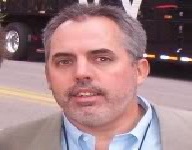 We need to jump on these trends, Vince! Today's youth are much more important than the fans of yesteryear who complain about everything!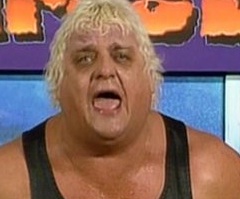 Thath such a boguth way of thinkin'!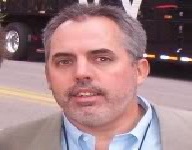 Hey, the dumber fans don't know how to stream PPVs for free. We prefer to look at them as the 'target audience', Goldusty.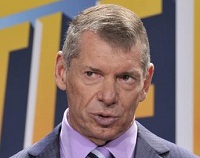 Oh, and just who was the target audience when Paul banged that dead broad in the casket, Kevin?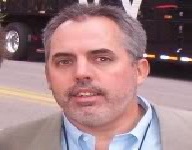 …..I'm sorry, Vince.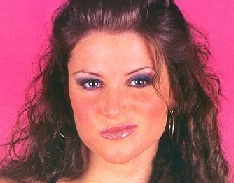 Hey, it wasn't ALL bad. Women like myself appreciated seeing Paul shirtless and simulating sex. So romantic.
Well, if Stephanie's attraction to someone dictates whether or not they're Hall of Fame eligible–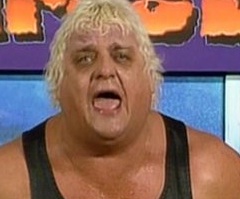 DON'T THAY IT, JAY-AHR!
Fine, fine.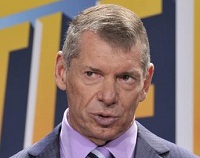 Listen, Jim, I know the Macho Man is a certified legend. But he decided to take a crap where he eats, and what he's alleged to have done is, technically, illegal. I don't want to set a bad example.
I'm sorry, Vince.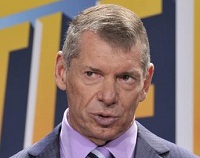 It's alright.
(mutters) If he'd just bludgeoned her against a motel radiator, he'd be in by now…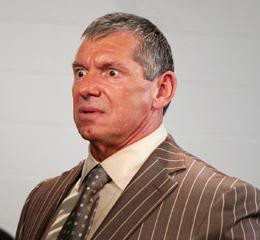 I HEARD THAT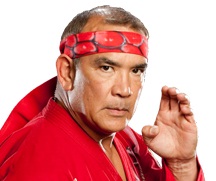 Guys, what about Bam Bam Bigelow? Would be a nice posthumous entry for a well-remembered talent. He's main evented a WrestleMania, and he's from North Jersey, so there's a local connection there.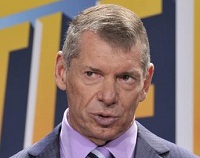 I have no objections to Bam Bam.
Absolutely none here.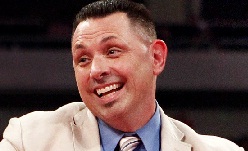 Wait…..when did he die?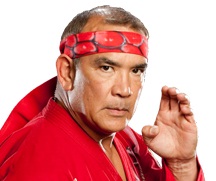 2007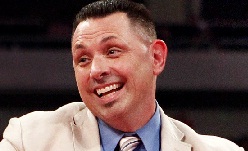 I dunno, guys, when he died, our target audience was between 4 and 8 years old. His last televised match took place before a lot of that demo was even born! Call me crazy, but I think we're just wasting our breath with this one. Twitter was only 10 months old when Bergola or whatever died.
You have a lot of nerve to be talking about 'wasted breath.'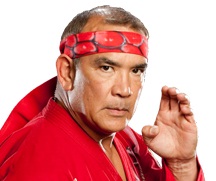 Who would you prefer?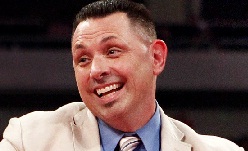 Hang on, I'm still jotting down the list of names from our Be a Star adverts. Have we inducted the weird looking kid from Two and a Half Men yet?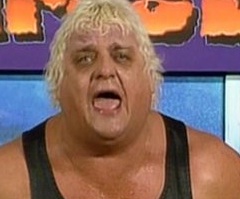 You have got to be kiddin' me; who be lookin' to see a Holla-Fem ceruhmonney wit some Angus kid enuh-way?!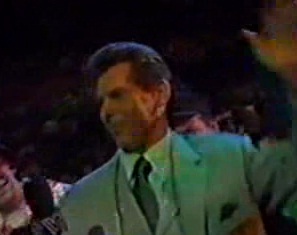 Angus? ANGUS?!?! CAUSE AHM TEE-EN-TEEE. AHM DYNA-MITE! TEE-EN-TEEE, ANNA WIN DA FIIIIIGHT!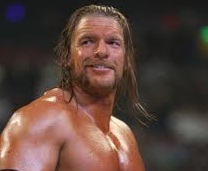 Vince, wrong Angus.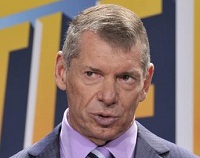 Oh, right. Uhh…..can we put AC/DC in?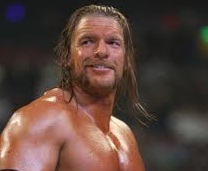 No, Vince, they really have nothing to do with WWE. Geez, that's the last time I ever take you to SNL. Or anywhere you'd be exposed to something everyone else has known about for 20 years…..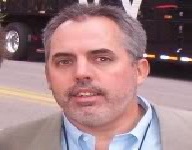 Fine, we'll put Bam Bam down as a possibility. What about any group inductions, are there any we haven't done yet? We could do DX, couldn't we?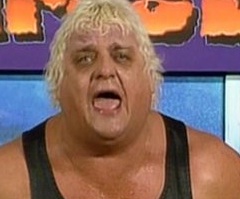 Wassa matta Kevin, you behind on da mortgage so you hopin' dem glowsticks be flyin' off shelves oh somethin'?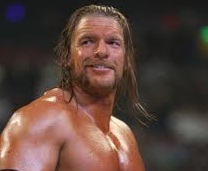 DX is a bad idea. Can't put that in unless it's the headliner. We revolutionized the business, Shawn and I did.
Maybe I have a niblet of Alzheimers choking my memory, but I'm pretty certain that the Texas Rattlesnake was the one who revolutionized the business.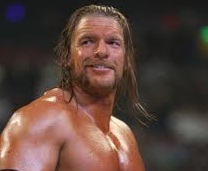 C'mon, before Shawn and I, when was talking about genitals in wrestling the trendy thing to do?
Are we counting the ringboys going on Geraldo?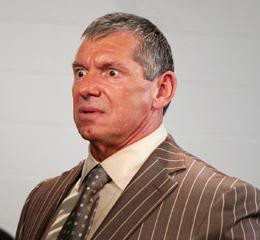 …………..
Sorry, sorry, low blow, my bad.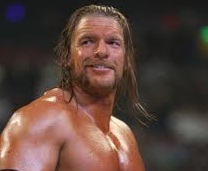 But Orton could use a jump start, he's been running in circles. Could we put Evolution in?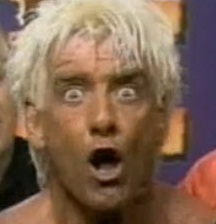 WOOOO, BAH GAWD, EVOLUTION! THE PAST, THE PRESENT, AND THE FUTURE OF THE WRESTLING INDUSTRY! WOOOOOO! WE GOT WOMEN! WOOOOOO! WE GOT SUDS! WOOOOO! WE'RE GONNA ROCK THIS TOWN LIKE THE STRAY CATS WE ARE, KID! WOOOOOO!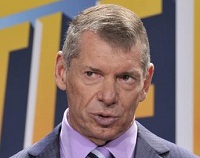 …..where in the Hell did Ric come from?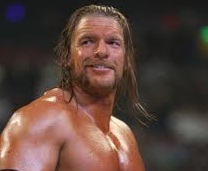 Told him he could sleep on the couch in the lobby, Dad. Said his wife changed the locks.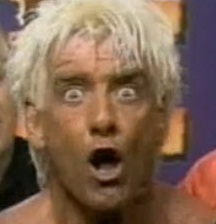 THREE TIME HALL OF FAMER, THE NATURE BOY! ANOTHER RING, ANOTHER PLAQUE, BOYS! I'M GONNA WALK THAT AISLE WITH THE GAME, THE ANIMAL, AND THE APEX PREDATOR, JACK! EVOLUTION, BY GAWD, REUNION! WOOOOO!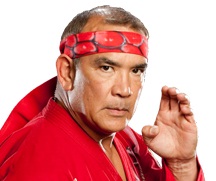 Ric, would this theoretical plaque wind up in a pawn shop like the first two?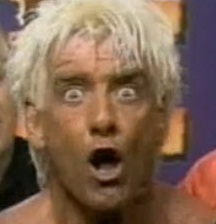 Steamer, brother, why do you have to embarrass Naitch in front of the boys; going through some hard times, brother. We all have those problems, man.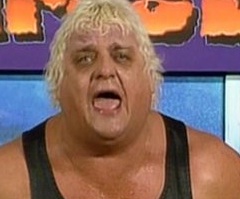 Dunn feel too bad, Wick. Mah hallwafem wing is missin' too! Still deep insod Misses Woads! Dass wut happins win you use Griss Lightnin' for lubri–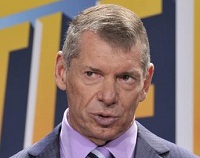 GUYS, FOCUS! Ric, we'll talk another day. Can you excuse us?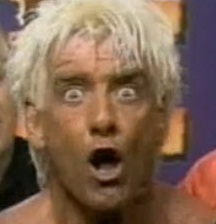 …..can I have 50 cents to buy a Coke?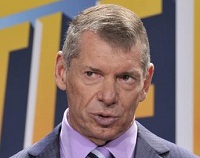 Ugh…..okay, fine, here.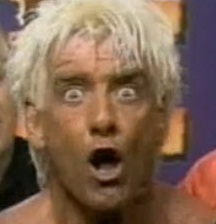 WOOOO! THE NATURE BOY IS 45 CENTS OUTTA DEBT! IT'S TIME TO HIT THE STRIP, DADDIO! WOOOOO!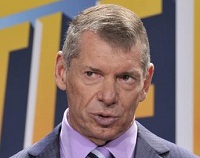 Alright, back to business. Besides Bam Bam and maybe Evolution, do we have any good ideas for inductees?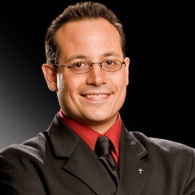 How about Paul Heyman?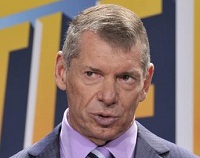 ……..leave now, Coin Purse.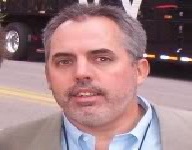 Wait, Vince, are we gonna do the Eddie thing?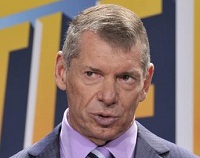 Oh, geez, I almost forgot!
Wait a second, what Eddie thing?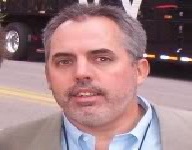 Every year, we try to get someone who's retiring, or died under contract, inducted into the Hall of Fame. We got the idea from Extreme Makeover: Home Edition, the show that serves as our model.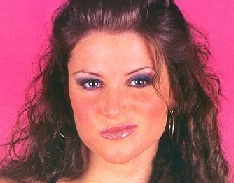 Yes, we have such a gullible audience, that we make video packages of their career highlights, along with their retirement speech or death announcement, set it to some sappy nu-metal crap, and ta-da: instant tears!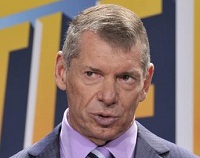 Worked for Eddie, worked for Edge; it's really the only way we can connect with the crowd without outright ritualistically slaughtering Cena!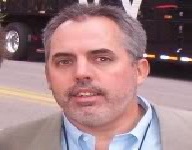 The best part is, if that person is alive and just merely retired, we can have them "host" Smackdown during September premiere week with an appreciation night theme. You'd be amazed at how many rubes tune in just they think it's a special show, when it's really just the star making a main event that we've already had on PPV!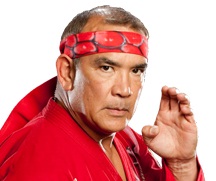 Sounds pretty underhanded and superficial, but alright. Who did you have in mind, Jericho?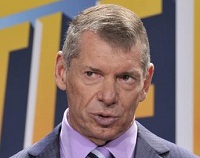 Even better: Kelly Kelly!
YOU HAVE GOT TO BE KIDDING ME!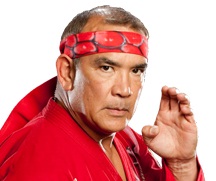 That doesn't even make any sense; she didn't retire! She just quit to pursue acting!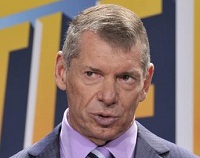 Well boys, you just don't get it. Society is changing. The world is a different place now. No longer can we be chauvinist pigs who see ourselves as the primary breadwinners. Women, they have ideas, and they contribute. Indeed, men and women ARE equals, and we've moved toward a society of equality. It's a world where we need to acknowledge that the fairer sex has, indeed, equalled the contributions of their brawnier counterparts. I say this as a feminist, that's right, a feminist. Women DESERVE to be on a pedestal, and our Hall of Fame is so disparate with gender imbalance.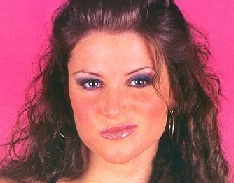 *sniff* I love you so much, dad!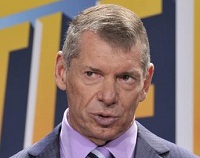 And never will this be more evident than by having Kelly Kelly inducted into the Hall of Fame. It's just the beginning. First, there's this, and then when my loving wife is elected to the Senate in November, the world will–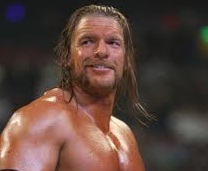 Uhh, Dad?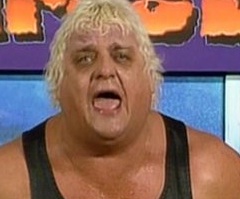 Winda wost, Vinth.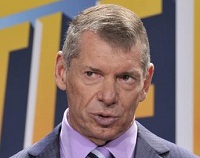 Oh, right. Uhh…..forget what I said then.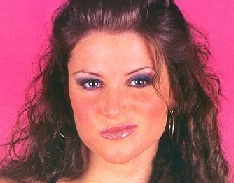 But Dad, think about–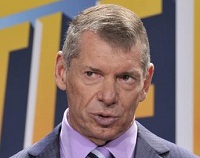 I SAID FORGET IT, THERE'S NO DAMN MONEY IN IT!
Look, let's keep this simple. Mick's in, Bam Bam's good. We get a tag team, say Demolition. Another singles star of the past who's alive, why not Backlund? It fits the MSG theme.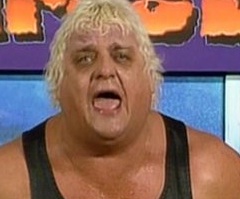 En call me biath if you want, but my boy Duthstin deserves wecuh-nithon for his contwa-buthions to yo company, Vinth.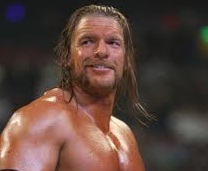 Mick, Bigelow, Demolition, Backlund, Goldust….sounds good to me.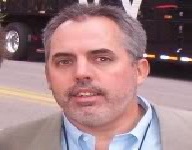 Fine, I can live with it. Let's just end this thing; I've got a pool of male Bachelorette contestants to go over NXT contracts with.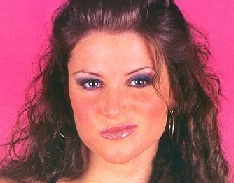 We still need a celebrity.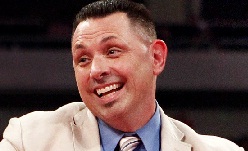 Bad news; all the trending celebrity stuff on Twitter involves football.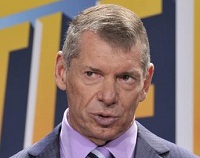 Well, why not Lawrence Taylor? Played for the home team, fits with Bam Bam going in, and besides: he made a mistake with that whole statutory sex thing. To err is human, afterall.
Well, damn it, using that logic, don't you think you're forgetting someone?!?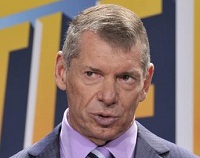 No, I don't believe I am, Jim.
Oh, why do I even bother. That's right, just leave one of the most influential figures of the early WrestleMania era out. Who cares about a moral quandary, it's a Hall of Fame! Fans deserve to know about history, and they don't deserve to be cheated out of it, just because of something that happened in 1994!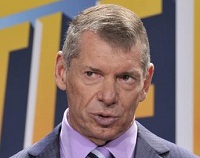 ……..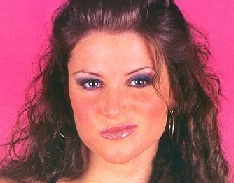 Dad? Are you alright?
Vince, look, I'm sorry. I know it's painful, but I just–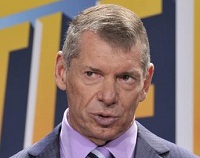 Just…..just stop, Jim. You're right.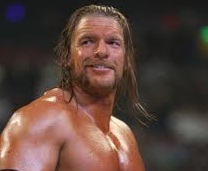 Wow. I never thought I'd hear em say that.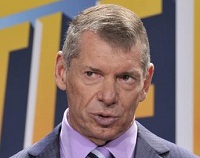 You're absolutely right. This is the WWE Hall of Fame, damn it. This is our living history! Long after we're gone, fans will still look up these figures who paved the way, and there's one name that, unless I make the call, will never get in!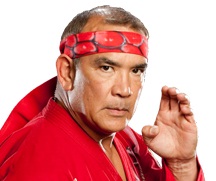 He's finally doing it.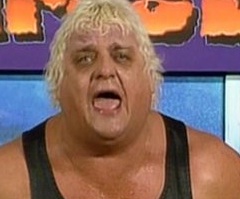 Ith about tahm.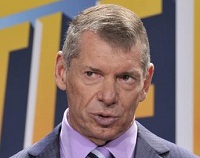 They NEED to know about the man without whom WWE as we knew it in the 1980s would NEVER have been the way it was! He was an influence to the locker room, and he helped shape the business in ways never thought possible! He helped make Hogan into the star I always knew he could be, and I'll never forget that!
I'm glad you're able to realize that, Vince.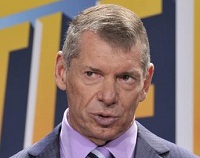 Thank you, Jim. I'll place the phone call to him today!
Errrr….Randy's dead, boss.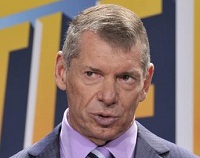 Randy? Who said anything about Randy Savage? When I say "helped make Hogan into a star", I meant physically!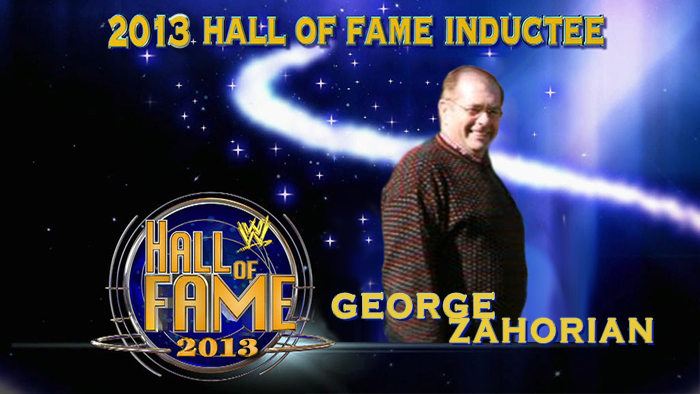 (Special thanks to Catherine Perez for help with the final graphic!)
(Follow Justin on Twitter!)