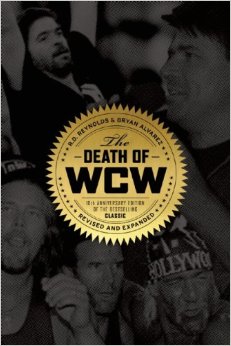 The Death of WCW: 10th Anniversary Edition by WrestleCrap co-founder R.D Reynolds and Figure Four Online's Bryan Alvarez is now available on Amazon in Hardback, Paperback, and Kindle formats!
The book has been completely revised and expanded with pages and pages of all new information and insight about the demise of World Championship Wrestling. If you liked the first edition of the book, you'll love the new 10th Anniversary Edition!
Plus, if you order the book thru this link you also help support WrestleCrap and keep the Crap a-comin' your way.
So, what are you waiting for?! 
Get to ordering, and prepare to re-live all the insanity and nonsense that was WCW's final years!