Let's talk about those Programs you'd buy when you wen to see a WWF event, Crappers.
Picture it…
Sicily, 1924…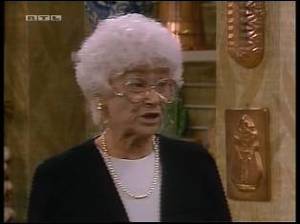 Whoops! Wrong story!
Let's try that again!
It's 1989.
You arrive at The Trolla Center in Anytown, USA for an exciting WWF event.
The first thing you do is head over to the souvenir stand to buy a WWF Program because you know it will come with a rundown of tonight's action!
And what do you get for your $5?
You get a 3 month+ old re-hash of WWF Magazine that you already subscribe to.
And on top of that 3/4ths of the advertised matches don't even happen as they're listed!
What a ripoff!
But on the plus side, at least you know what channel WWF Spotlight is on!