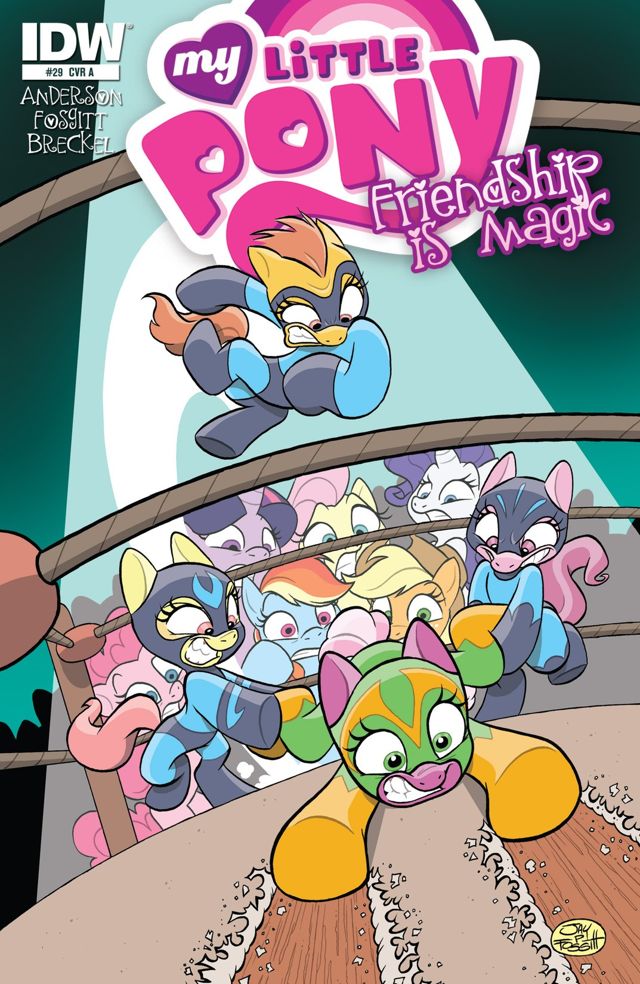 Crapper Paul S. writes:
So looking for another wrestling comic after that Archie book? How about a comic where cartoon horses battle it out?

"Cherilee gets a visit from her sister who happens to be one of the most famous wrestlers in Equestria! A long-simmering grudge between the siblings threatens to explode unless Rarity and friends can figure out a way for the two to mend hurt feelings."
Ugh…
It isn't so much this comic that bothers me…
It's that I just know that someone, somewhere is turned on by the idea of My Little Ponies wrestling.
I mean, that's just…
Hey! Who let you in here?!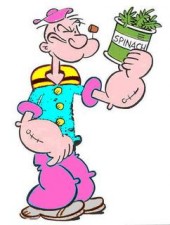 "Ooo, I seesk a new comic book that has me interest! Hope I don't make the pages all sticky…"
GET OUTTA HERE, BRONY POPEYE!