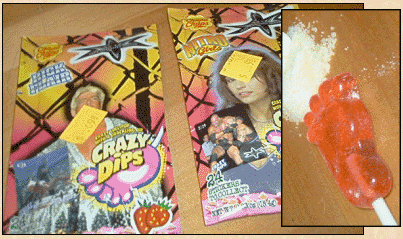 Matt from X-Entertainment took a trip to his local video store to buy some old candy, and this WCW Crazy Dips candy is just one of the weird candies he came back with.
It's a lollipop in the shape of a foot (?) that you dip into fruit-flavored tart sugar.
Gene Snitsky approves!
But "Rick Flair" probably does not (whoever that is…).
Be sure to check out Matt's new site Dinosaur Dracula for more fun stuff!