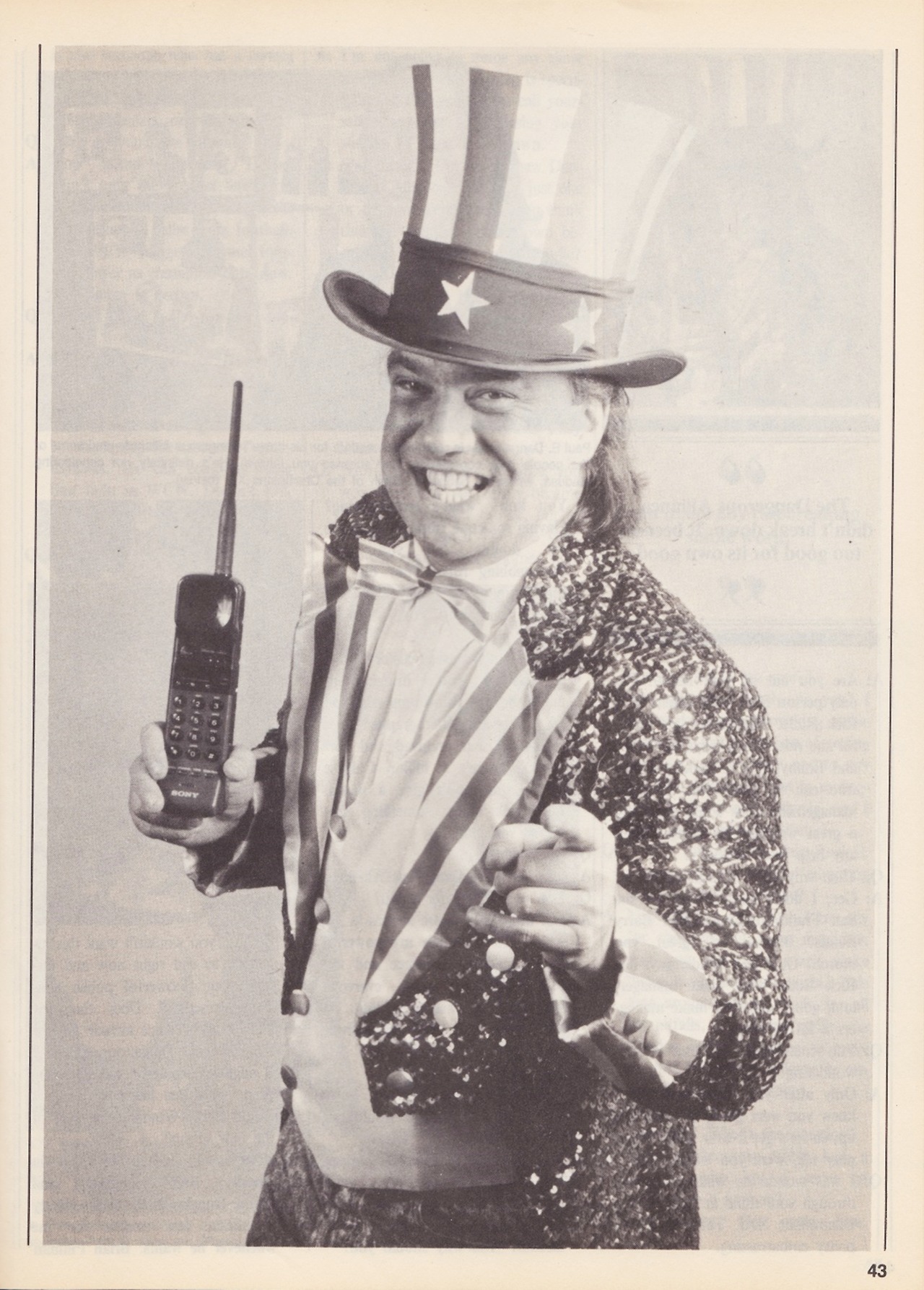 HAPPY FOURTH OF JULY, CRAPPERS!
To celebrate, I present this promotional photo of Paul E. Dangerously (yes, that's Paul Heyman) in festive Uncle Sam outfit, complete with gigantic early-90's cell phone.
The photo comes from the April 1993 edition of Inside Wrestling, courtesy of Bryan's always outstanding WCW Worldwide blog!
Bryan writes in the blog entry for this photo…
The only way that this photo could be better is if it was in color.
Agreed! This deserves to be seen in all it's red, white, and blue sparkly glory!
Stupid lousy monochrome.