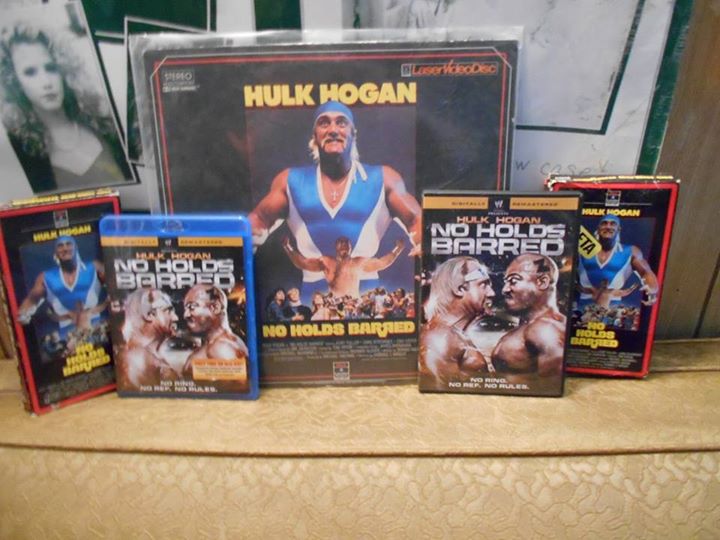 Crapper John Silva submitted this to The WrestleCrap Facebook page and wrote:
Hey RD and Blade! How's THIS for Someone Bought This?

This is my favorite movie of all time and now I officially own EVERY US RELEASE of this movie.

From Left to Right:

VHS, Blu-Ray, Laserdisc, DVD, and Beta.

The Beta has mold sadly, so I'm still on the hunt for another. Someone was supposed to see if they can clean this tape for me, but I haven't heard from him.

Supposedly, there are only a HANDFUL of Beta copies made and mostly for rental. Most experts I know have never even HEARD of an actual Beta release, much less have seen it.

I wish Wrestlecrap Radio was still around. This would be an AWESOME subject! An actual FAN of No Holds Barred! lmao

BTW, it's also on Netflix now for those of you who haven't seen it….
Wow! That's quite an impressive collection!
But wait… no Super 8 version?!