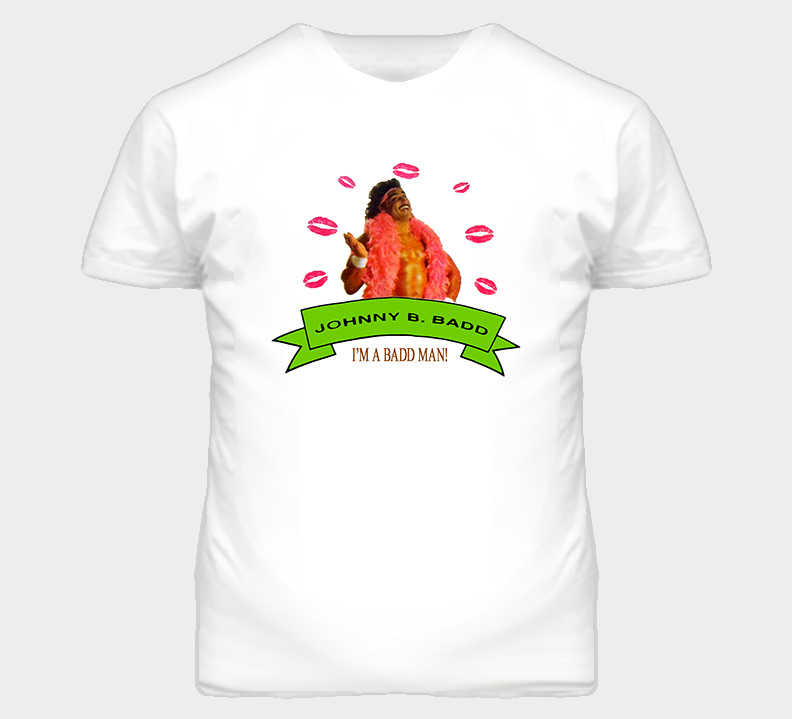 In celebration of our latest induction (the Johnny B. Badd Vs. Scotty Flamingo Boxing Match!)
This isn't a vintage WCW Johnny B. Badd t-shirt, it's a newly-produced t-shirt that you can buy right here! 
WrestleCrap isn't affiliated with the people who make/sell this shirt. I just thought it was so cool (and topical!) that I had to share it.