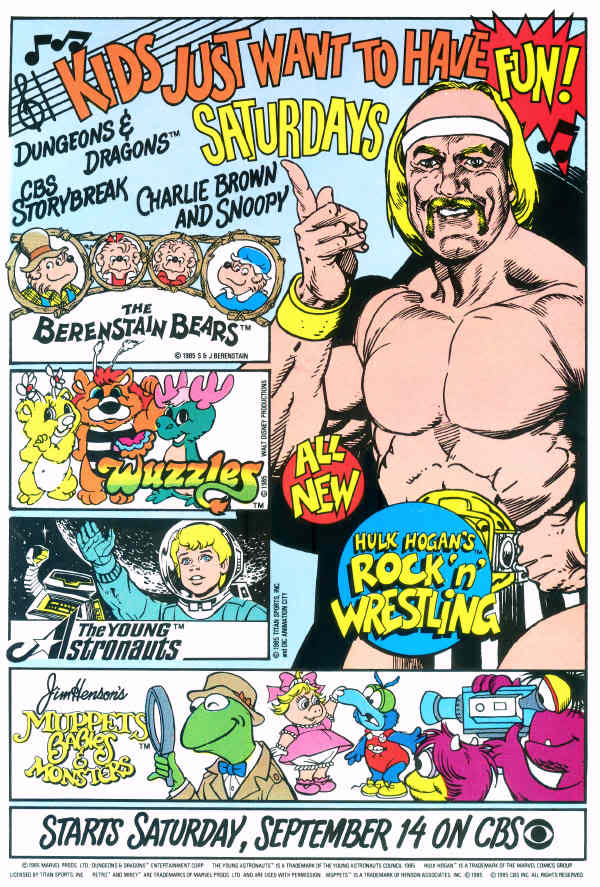 Crapper Paul S. writes:
Here's a comic book ad from 1985 hyping CBS's new Saturday Morning line-up heavily featuring Hulk Hogan's "Rock 'n' Wrestling.  1985 would be something of a jinxed year for CBS as the "Young Astronauts" cartoon would be canceled before the first episode ever aired because of the Challenger tragedy, while Jim Henson's "Little Muppet Monsters" which aired back to back with Muppet Babies would be pulled after a handful of episodes because Jim Henson himself didn't think the show as up to his standards.
Ah yes, Little Muppet Monsters was indeed terrible (kudos for even remembering it) but…
I'd still totally watch this lineup on Saturday mornings with a bowl of Lucky Charms today.
Gotta love the timely Cyndi Lauper reference!