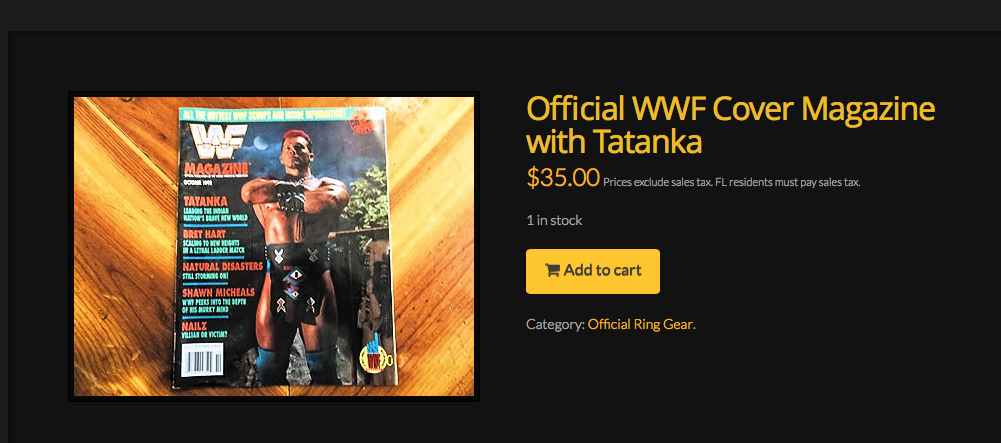 Tatanka (BUFFALO!) has a nice website with a lot of cool stuff including a store where he's selling ring-worn trunks and other personal items from his career. 
One of the things he's selling is this WWF Magazine with him on the cover. It's not autographed or anything, but he's still asking $35 (plus sales tax if you're in Florida) for it.
It's okay Tatanka, I still love your song.