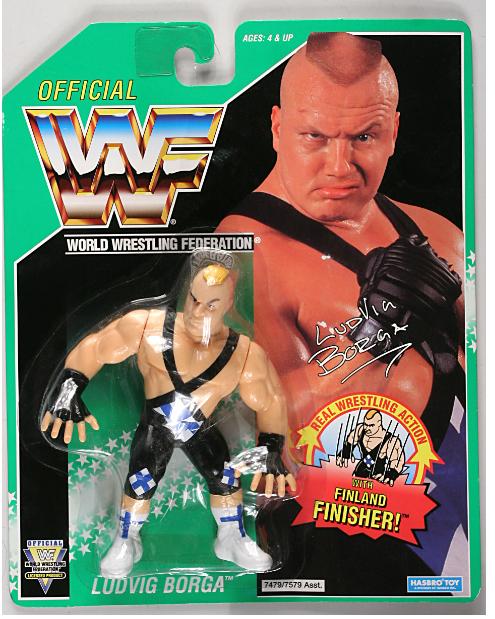 Before we get to the submitted video, I just want to mention that I think it's hilarious that they gave Ludvig Borga a Hasbro action figure.
I just love that someone in WWE thought he was going to be so popular that every kid would want his figure.
Also, why did they make his hands so freakishly big?!
Anyway, Crapper Paul S. writes:
So in 1997 Tony Halme (formerly Ludvig Borga) decided to try his hand at mixed martial arts. His opponent was a guy by the name of Randy Couture who was making his UFC debut.

Needless to say this didn't go well for our favorite evil Finnish environmentalist.
I guess when it comes to MMA he just couldn't Finnish what he started.