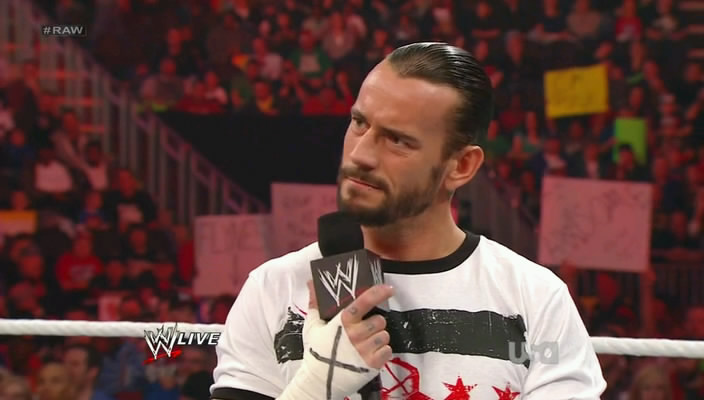 So we're a few days removed from CM Punk indignantly 'jobbing to an elbow drop' as some have termed it. Looks like the Pipe Bomb fire has died down a bit, and we've all accepted the fact that Cena and Rock will headline WrestleMania 29, not the Straight Edge Savior.
But all is not lost. Punk's in it for the long haul (assuming the contract he signed in the summer of 2011 is as long term as is believed), and Vince knows there's a segment of the audience that'll support him through thick and thin (even if they don't buy the pay-per–fine, I won't bring up THAT sore point again).
My question to both Punk fans, as well as armchair booking aficionados out there: what would you do to help Punk get his cred back, WITHOUT giving him the WWE Title?
I figure it's inevitable that he goes down to Rock at Elimination Chamber, and then Undertaker beats him at WM29 to keep the streak going. But beyond that, I have him turn face again after he and Heyman have a blow-up. Then you transition Punk into a feud with Lesnar (after Lesnar kills HHH at WM, which I think makes sense) and have Punk go over him at Summerslam, and you do it by submission.
May seem far-fetched, but keep in mind Lesnar's PPV lure, and the fact that many fans who buy the #2 or 3 biggest PPV of the year would see a highly-marketable cash cow jobbing clean to someone with many good years left.
It's not a world title, but this kind of cred is hard to come by.