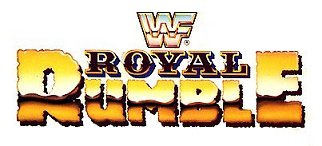 We here at WrestleCrap, if nothing else, like to pick the part of your brain in which memories lay, waiting for the opportune moment to roam freely.
And what better place to go in your nostalgia-subconscia than your mark days?
With the Royal Rumble just around the corner, I'm asking you guys to give me your best memories of the event from your uninitiated period. You know, long before you could deduce who was going to win the Rumble match, just by filling in logical booking gaps with minimal effort.
I can honestly tell you that, in 1991, I was pulling for Hacksaw Jim Duggan to win. I was 7 years old, but that doesn't entirely excuse my taste in who I thought was cool.
To be fair, 3 of my favorites were in other matches: Ultimate Warrior and The Rockers. Though Virgil whacking Dibiase with the Million Dollar Belt made up for Warrior and Duggan's defeats.
And as a Michaels mark, in 1995, I nearly had a heart attack at the end when Bulldog's music played, before Shawn fixed things after his one-foot dance with death.
And though it may not reflect as well today, I was a 20-year-old pizza delivery driver who jumped up and down with glee, along with my 24-year-old brother, when Chris Benoit levered Big Show over the top rope to win in 2004.
Your turn, now. What were some of your Rumble mark-out moments in both your youth, as well as your jaded years? Who were some of the unusual choices that you rooted for (unusual in hindsight) in the Rumble match?