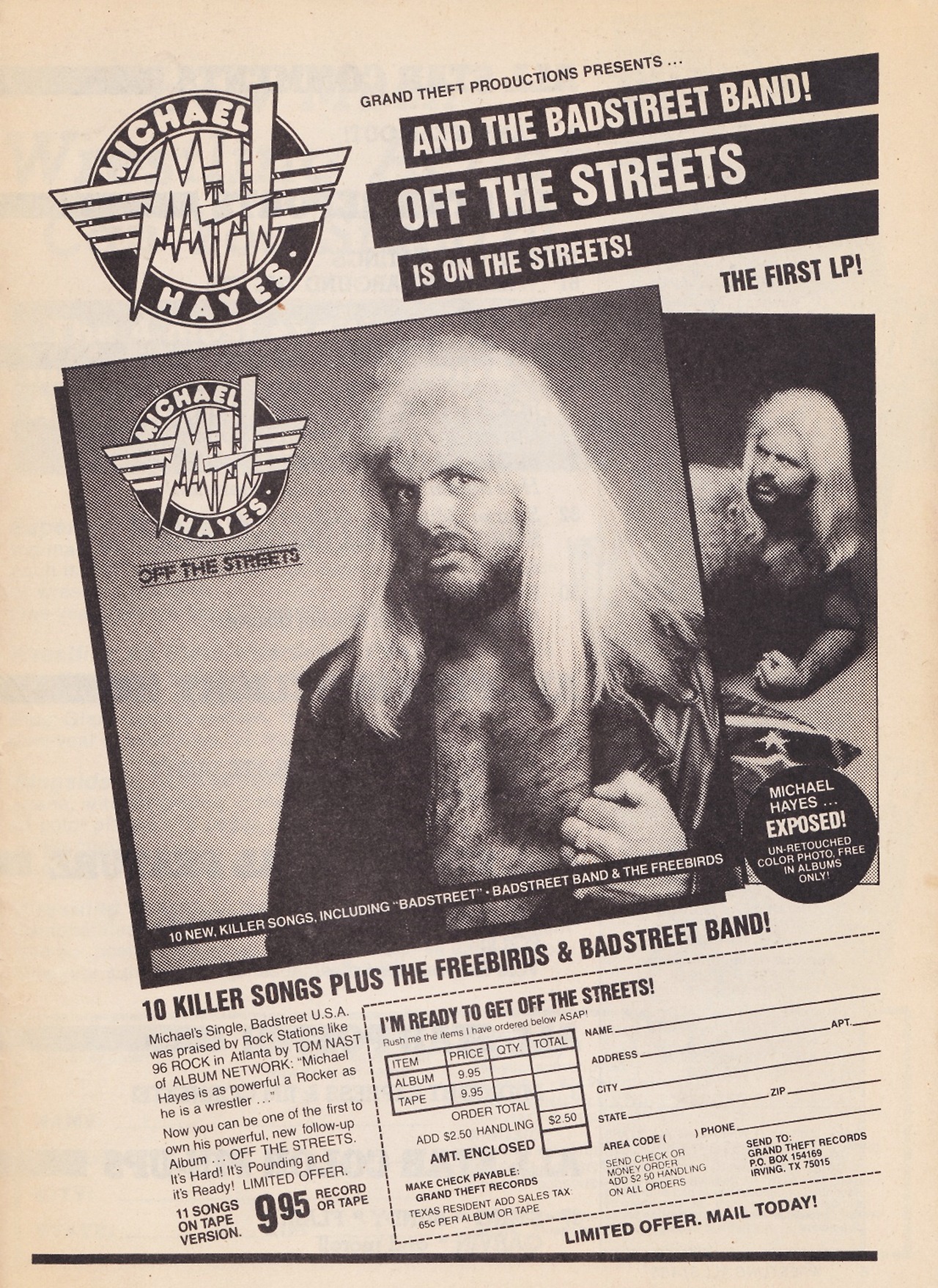 Another gem from the WCW Worldwide blog, here's Michael P.S Hayes' 1988 album "Off The Streets". Bryan from the blog writes…
Note: The Exposed color photo that's being advertised here is a shot of a naked Hayes laying about with a confederate flag draping over his unmentionables:
I'm sure that photo was pinned up over teenage girls' bedrooms all over the South.
Yeah, baby!
Oof… I think I just threw up in my mouth a little.
Anyway, yes; Dok Hendrix released an album, and here's a sample: