We've featured a Pizza Inn commercial with The Von Erichs before, but this time they're offering one of four Von Erichs posters!
The guys are all really funny and hammy in these Pizza Inn commercials.
I'm sure plenty of women, and yes; some of the men…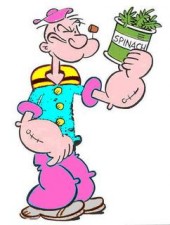 …bought the beefcake posters of the buff, oily Von Erich boys, and hung them up in their bedrooms so they could stare at them lovingly.
Or maybe they went for the one available the week this aired, featuring the three of them all decked out in tuxedos ready for… prom?
Man, now I'm hungry for some hot Kerry Von Erich matches pizza and garlic toast.
It's a good thing for me that Pizza Inn is still around!
I wonder which is more oily- the Von Erichs in those posters, or Pizza Inn's pizza?