Hulk Hogan's Rock 'n' Wrestling was a cartoon that aired for two seasons from 1985 to 1987 on CBS. It featured many WWF Superstars of the era including Hulk Hogan himself. None of the wrestlers provided their own voices for the animated segments and they sound nothing like the actual wrestlers. Well, "Hulk Hogan" sounds a little like him, I guess…
Above is the episode "Rowdy Reforms".
The show was very silly and sometimes strange, but also a lot of mindless fun.
Several episodes were released on VHS…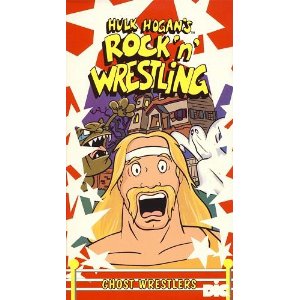 But it hasn't been released on DVD yet. Hey WWE; we Crappers would buy a Complete Series set of all 26 episodes in a heartbeat! What are you guys waiting for?