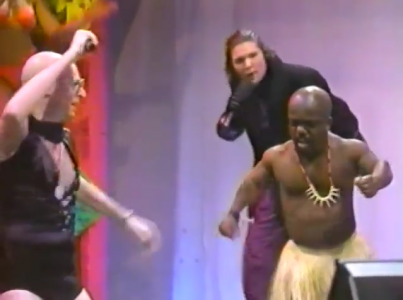 The Howard Stern Show, 1992
Poor Corey Feldman. Last Friday, the former child star of such 1980's classics as The Goonies, Stand By Me and Friday the 13th Part IV: The Final Chapter broke out his microphone and Michael Jackson-inspired dance steps for a live musical performance on the Today show.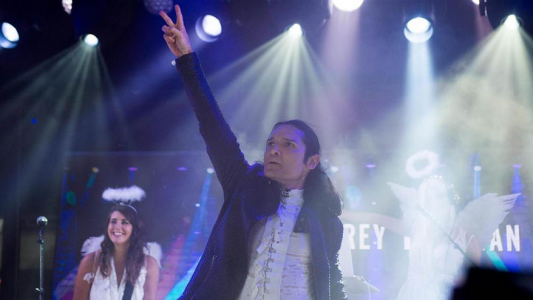 And faster than you can say "hashtag," all the millennials hopped on Twitter and social media to bash and make fun of Corey and his band's performance of the song, "Go 4 It." The insults were so bad, a crying Feldman later appeared online to address the negative comments and backlash of people calling his now-infamously viral performance "bizarre" and "weird."
Well, I'm not here to make fun of Corey today. No sir, no ma'am. I'm here to take you back in time to 1992, to a live performance that comes nowhere near his recent Today show one in regards to bizarre. It comes nowhere near it, because it is one of the weirdest/greatest things I have ever seen and it totally blows away "Go 4 It" in terms of wackiness.
From Howard Stern's Channel 9 show (on a wacky night when Howard was dressed as the lead singer of Right Said Fred), here's Corey performing "What's Up With The Youth," featuring his main backup dancer, the legendary WWE midget wrestler, the Haiti Kid!!!
OK, now I'M crying. Crying because you, me, and the entire world never got to see the Haiti Kid shaking his money maker in a hula skirt alongside Corey Feldman ever again.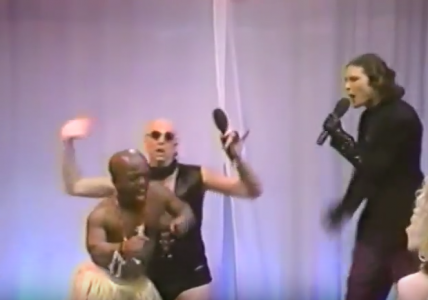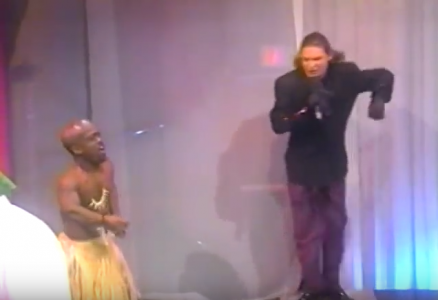 Aloha, Haiti Kid. Aloha.