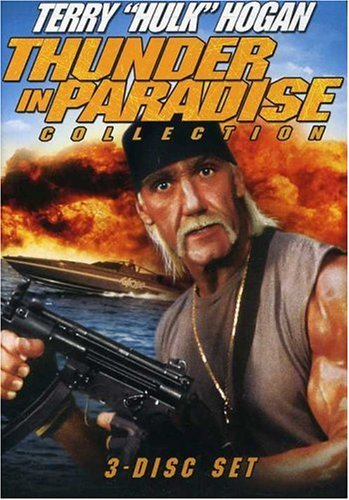 Allison (formerly known as Obscurus Lupa) and Phelan (uh, currently known as Phelous) review The Thunder In Paradise trilogy staring Terry "Hulk" Hogan on their new show Movie Nights! 
Here's their review of Part 1, here's Part 2, and here's Part 3!
The movies might be WrestleCrap, but Allison and Phelan are hilarious and well worth checking out and supporting.
And best of all, they promise never to turn your donations into a fourth-rate embarrassingly cheap bore of a rigged game show.
(Ahem).
If you actually want to see the movies for yourself, you can buy the trilogy on DVD right here and help support WrestleCrap in the process!