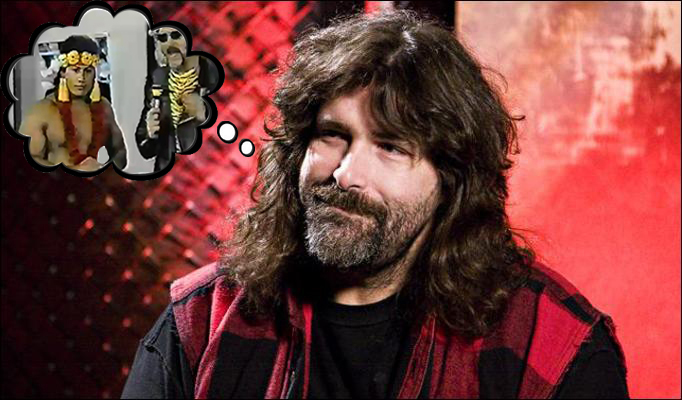 Hollywood, CA – WWE officials and Superstars from past and present recorded their thoughts and memories of former WWE legend "Superfly" Sivi Afi.
Though not on the planned itinerary for video shoots, Vince McMahon quickly gathered as many people as possible to quickly produce the DVD.
"I remember going to Madison Square Garden and watching that legendary steel cage match between Don Muraco and Superfly Sivi Afi," said the "Hardcore Legend" Mick Foley. "That's what inspired me to become a professional wrestler. Seeing Jimm…I mean Sivi Afi jump off the top of that cage changed my life."
"It was a big get for us to have someone of his caliber in the 1980's," said McMahon. "He has some great high-flying moves that no one else could do back then. Plus he was the cousin of absolutely no one. Nope, no famous wrestling cousins in his family tree."
"I wouldn't be a Diva today if it weren't for my dad," said his daughter Tamina Afi.
"My favorite Superfly Sivi Afi moment was when he came out during Wrestlemania V for absolutely no reason," said the Brooklyn Brawler.
"Woo woo woo! They're paying me in day-old bagels for doing this, but I still have a job!" said Zack Ryder.
"I once went to Cancun and met this really hot guy and he gave me Sivi Afi. Always use protection girls. You don't want to get Sivi Afi," said eventual Divas champion Eva Marie.
The "Life And Times Of 'Superfly' Sivi Afi" will be available on demand on the WWE Network and on DVD in all major movie retailers next month.