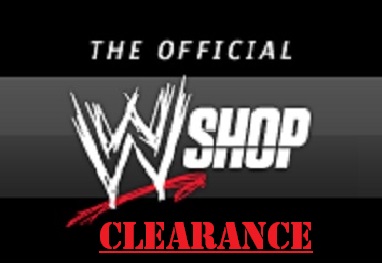 New York, NY – In what has become a yearly WWE tradition similar to firings after Wrestlemania, multiple items at WWEShop.com have gone on clearance the day after Christmas.
WWE's Chief Revenue and Marketing Officer Michelle D. Wilson said, "Even though Christmas has passed, it is still the season of giving. We here at WWE are thrilled to be able to bring quality products to the WWE Universe at a reduced price. It's our special way of saying 'Happy Holidays' to all our loyal fans."
A list of items on clearance include:
His & Hers Coal Miner's Gloves
All-Glass Sin Cara action figure
"Which One Is Rosa Mendes?" T-Shirt
The Official Jo-Jo wig
Sheamus Mayonnaise (Packs of 6)
The "Where In The World Is JTG?" board game
Wyatt Family Snuggie
Zeb Coulter-inspired cologne "Xenopobia"
Randy Orton Women's Handbags
Yoshi Tatsu "Never Show Up" flannel pants
Drew McIntyre eyeliner
CM Punk "Can You Believe All These Marks?" Hoodie
Replica "Calgary Kid" mask
Prime Time Players bib
Ryback motorized toothbrush
The Marine 4 starring Tony Chimel dvds
Paul Roma "Legends" T-Shirt
Zack Ryder's solo album "Brother, Can You Put Me In A Squash Match?"
The Great Khali Boyfriend Body Pillow
WWE 'Jakked' Logo Water Bottle
The Dolph Ziggler Official Neckbrace (Hot Pink only)
Youth-Sized "Sexual Chocolate" T-Shirt
King Haku toy crown (King Haku action figure sold separately)
Wade Barrett's dignity
Curt Hawkins
While initial numbers of sales have yet to be reported, Wilson did mention one large order being sent to a "D. Carter" in Orlando, Florida.