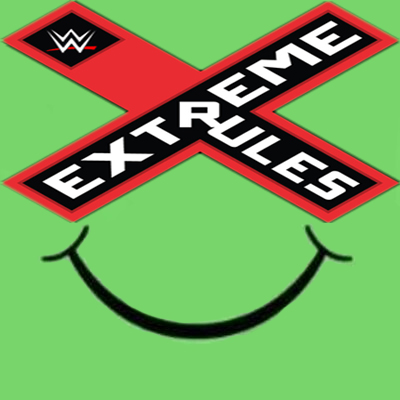 Boston, MA – In a first for WWE, a fan will be a legal weapon during all matches at Extreme Rules. The surprise announcement was made by WWE COO Triple H live on Monday Night Raw.
Triple H, wearing his coolest leather jacket, gave a patented extended promo to start the show. He passionately laid out the history of Extreme Rules, giving several nods to ECW and concession stand brawls.
"Chairs, chains, barbed wire baseball bats, flaming tables, falling off cages, testicles hooked up to car batteries. Yeah, they're great, but we could do better," said Triple H, unintentionally dismissing many memorable moments and matches.
"The WWE Universe is ready for the next level of extreme. When I say "Extreme Rules" I want to mean 'Extreme Rules!'" yelled Triple H while ripping off the sleeves of his leather jacket to reveal a denim jacket underneath.
Looking directly into the camera and shouted "Are you ready?!" causing many in attendance to believe that Degeneration-X was reforming. "Then let's get ready to…welcome Green Shirt Guuuuyyyyyyy!!!!" The longtime fan, often seen in the front row of WWE events in his trademark lime green smiley face shirt, carefully hopped over the guardrail and walked up the stairs as Triple H held the ropes open.
"Say hello to my friend Smiley," said Triple H. "He is the personification of the WWE Universe. He is loyal no matter how bad things get. Next Sunday, we are going to reward his incredible and, frankly, baffling, dedication to WWE by making him a part of Extreme Rules. For one night only, Smiley can legally be used by any WWE Superstar as a weapon."
Fans roared with approval at the thought of one human being beating another human being with a human being.
"Will Nia Jax launch Smiley like a missile at Alexa Bliss? Is Shinsuke Nakamura going to have Smiley kick Jeff Hardy in the grapefruits? Can Rusev pick Smiley up like a baseball bat and hit AJ Styles to win the WWE Championship? Sign up for the WWE Network to find out!" said Triple H to deafening cheers.
Fellow WWE Superfans Sign Guy, Brock Lesnar Guy, and Izzy were unavailable for comment.