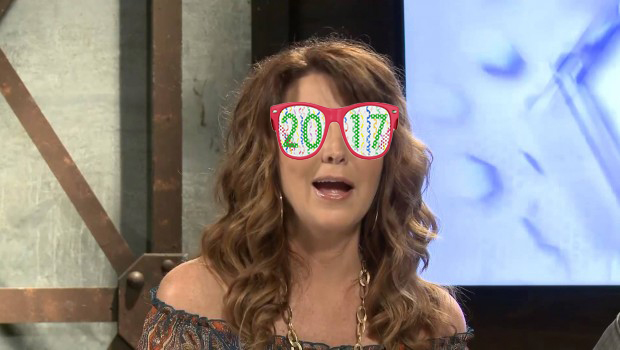 Nashville, TN – TNA President Dixie Carter stumbled out of bed and slowly made her way to the kitchen. Still hungover from her New Years Eve celebration, Carter knew she desperately needed something to eat to keep the room from spinning.
After downing several Jell-O pudding cups, and avoiding several passed-out party goers, Carter flopped down on her leather couch and assessed her 2016.
"Crap on a cupcake, what a year. 2016 was tough, ya'll, but we made it. There were some ups, there were some downs, but despite all my rage, I am still just the president of the greatest wrestling company in the world! I am so ready for 2017 dang it!" shouted Carter in the silent room
"I can't rest on my laurels, though. I don't even know what a laurel is because Daddy never bought me any, but that's not the point." said Carter.
"TNA needs changes if we want to maintain our number 1 position. First, to save costs, we're eliminating the ring. All matches will now be held in the ball pit at Chuck E. Cheese. Second, I'm getting Matt Hardy a gift certificate to Super Cuts so he can get that dang tumbleweed shaved off the top of his head. Third, I'm going to try Tang for the first time. Fourth, I'm going to make…wait, let me check something."
Carter then went to impactwrestling.com to scroll through her company's current roster.
"No, no, no. He's still here? No, no, no. Ugh, fine. Screw it, Samoa Joe can be TNA champion or whatever," mumbled Carter, unaware that Samoa Joe has been with NXT for a year.
"Here's to 2017! A bigger, brighter TNA for everyone! Now gimme a 'Dang yeah!'" yelled Carter before cracking open two pudding cups, slamming them together, and pouring them all over her face.