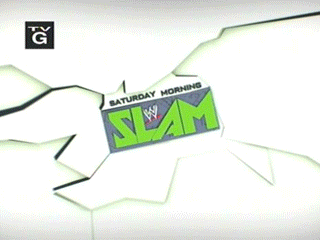 "Good morning, WWE Universe!  It's the biggest wrestling weekend of the entire year, but you'd never know it watching this show, as we hype exactly zero WrestleMania matches!  While we know you'd love to get another half hour talking about Zeb Colter or Hunter possibly retiring, you ain't getting it here!"
Just a guess on my part there – they've never hyped a PPV before, and it will be pretty interesting to see if they mention their number one event at all or not.  As I'm so fond of saying, one way to find out, so let's hop right into everyone's favorite G-rated wrestling progrem!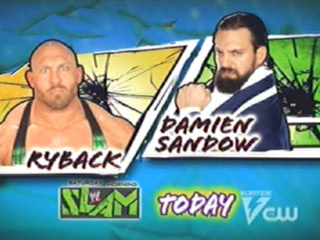 And we'll start out this week with SMS mainstay Damien Sandow against Ryback.  I won't lie – this isn't exactly filling me with confidence this week.  Still, as long as the SMS Commentary Wheel of Misfortune™ doesn't give us The Mad Ox, I'm sure things will be ok.
Sigh.